Earth Day 2014: Act Now to Save Some of California for the Future
Published on April 22nd, 2014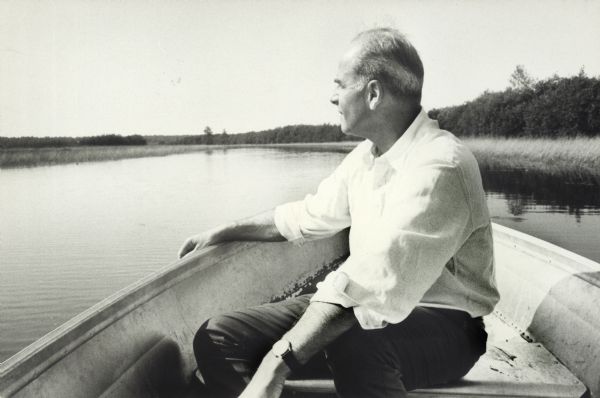 Gaylord Nelson, founder of Earth Day, at the
Apostle Islands, Wisconsin.
On Earth Day, Americans should revisit a cause that was once a high priority but has now drifted out of vogue: overpopulation's environmental consequences.
Back in 1970, when Senator Gaylord Nelson founded the modern environmental movement with the first Earth Day celebration, being green was cool. Today, when it comes to green, too few corporations and even fewer Americans practice what they preach. The loss of political momentum on environmental issues has coincided with the nation's accelerated ecological decline.
Apostle Islands National Lakeshore, Wisconsin.
Much good came from Senator Nelson's vision. Nelson played a leading role in the advancement and ultimate passage of key environmental legislation that Congress had too long ignored. Among them: the Clean Water Acts, the National Wild and Scenic Rivers Act, the Federal Environmental Pesticide Control Act, the Environmental Education Act, the National Hiking Trails and the National Scenic Trails Acts, and the establishment of the Apostle Islands National Lakeshore. Because of Nelson's efforts, both as a member of Congress and in the subsequent years, he earned the Presidential Medal of Freedom.
During the last several decades, one of the leading contributors to environmental degradation – overpopulation – has become taboo. Critics interpret overpopulation a euphemism for too much immigration. But arguing that immigration isn't a variable in the environmental challenge is intellectually barren. Just as newborns will become consumers of natural resources like water, air and land, so too will immigrants.
Nowhere is the evidence of over-immigration more obvious than in my native California. Since 2000, 2.6 million people have immigrated to California; 2.5 million births are attributed to recently arrived immigrant mothers. During the same period, California's population grew by 3.4 million and, based on current population projections, is expected to reach a staggering 53 million by 2060.
This projected population gain, nearly 15.4 million between 2010 and 2060, would exceed the total populations of either Illinois or Pennsylvania, and would represent enough new residents to rank as the Union's fifth largest state.
By 2060, California will have 13 counties of one million or more with eight having more than two million residents. Four new counties will reach the 1 million mark: Fresno, Kern, San Joaquin and Ventura. Predictably, Southern California will have to accommodate the state's most rapid growth over the next 50 years, an 8.3 million increase to a total 31 million.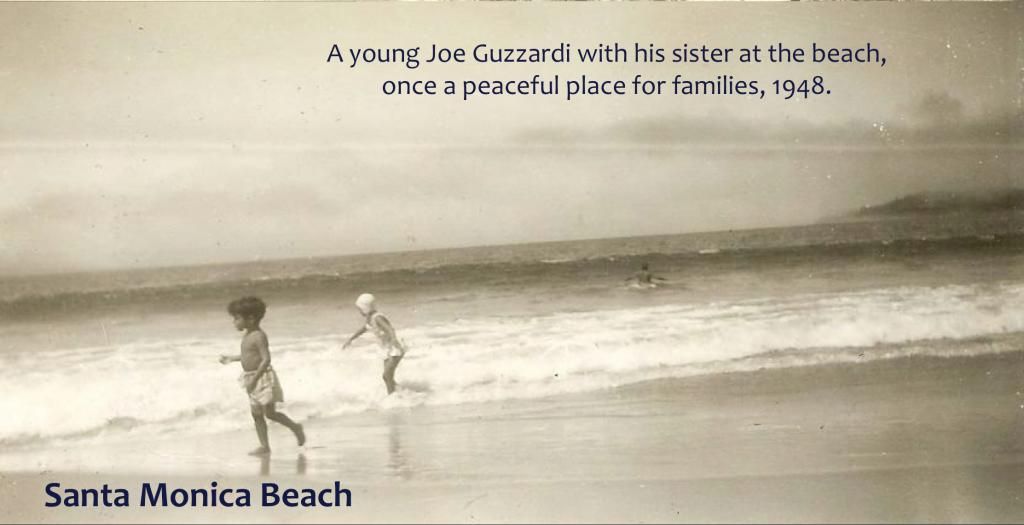 Today's California is unrecognizable to me compared to the state I grew up in. I was born in Los Angeles when it was still a small town. I have albums full of pictures of my family picnicking on a deserted Santa Monica beach. My memories of summers spent at our grandparents' San Fernando Valley ranch, long before strip malls replaced orange groves, are happy and vivid.
Those days are gone. Holding on to the beauty that California still offers is the new goal. My suggestions: limit family size, ideally to one child. The U.S. has 16 million one-child homes. Fund family planning in foreign countries. Instead of promoting more unsustainable immigration through federal and state legislation, Sacramento and Capitol Hill's current philosophy, the northern and southern borders should be secured. Restrict immigration to qualified, high-skilled individuals who fit a specific economic need. End policies – including chain migration and birthright citizenship – that promote more population.
The time to act is now. California is on the brink of ecological disaster unless immediate steps are taken to reverse the downward environmental trend.