Feds Stonewall Nebraska, Other States Seeking Central Americans' Names, Addresses
Published on July 23rd, 2014
As the Department of Health and Human Services resettle Central American illegal aliens throughout the United States, often with little if any notice, local officials' patience has finally been exhausted. Efforts to get even the tiniest smidgen of basic information have been thwarted.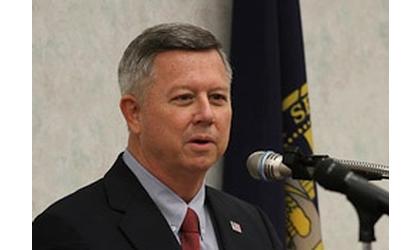 Nebraska Governor Dave Heineman
When Nebraska Governor Dave Heineman tried to get names, address and the immigration status for the roughly 200 aliens relocated to his state, the feds stonewalled him.
Heineman and Nebraska's two U.S. Senators Deb Fischer and Mike Johanns, as well as two of its three House representatives, sent a letter to HHS Secretary Sylvia Burwell asking for pertinent details about the aliens.
The agency, citing confidentiality, refused to comply with Nebraska's request. Watch White House press secretary Josh Earnest defend aliens' right to privacy over Americans' need to know in this video.
Out of frustration, U.S. Rep. Lee Terry announced his intention to introduce legislation which would mandate that for public safety purposes the Department of Homeland Security tell Americans how many aliens have entered the United States, where they've been sent, when their immigration court hearings will be held and how many eventually show up. Terry added that if President Obama wants $3.7 billion to fix a crisis of his own making, the American people are entitled to the facts.
This is the extent to which the secretive Obama campaign to admit and then protect illegal immigrant children has come: Congressional legislation is required to learn the aliens' names and addresses. Of course, there's the strong probability that in the unlikely event that Terry's bill passes, it would become one more immigration law that the administration ignores.
Go to the CAPS' Action Alert page here to tell Obama to expedite deportations.