Remember Prop 187 – and the Words of Thomas Jefferson
Published on August 22nd, 2014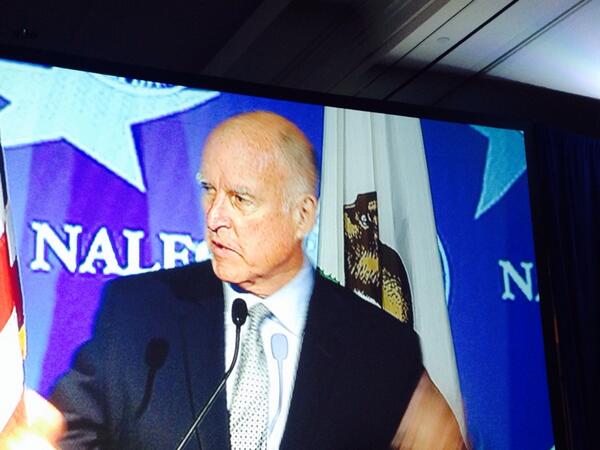 This year marks the 20th anniversary of the passage of Prop. 187 in California, the ballot initiative to cut off most public benefits to illegal aliens in the state. Californians overwhelming approved the initiative by a margin of 59 to 41 percent.
Unfortunately, the will of the people counted for little because one federal judge, Mariana Pfaelzer, proclaimed that most of the measure was unconstitutional. This decision recalls the grave concerns Founding Father Thomas Jefferson expressed about unelected judges having so much authority.
In a letter to a supporter of judicial power, Jefferson stated, "You seem to consider the judges the ultimate arbiters of all constitutional questions: a very dangerous doctrine indeed, and one which would place us under the despotism of an oligarchy. . . . When the legislative or executive functionaries act unconstitutionally, they are responsible to the people in their elective capacity. The exemption of judges from [elections] is quite dangerous enough. I know of no safe depositary of the ultimate powers of society, but the people themselves."
Today, Californians see the sad consequences of Pfaelzer's decree, as the state and municipalities have skidded toward bankruptcy, heavily burdened by the fiscal costs of illegal immigration. But California Gov. Jerry Brown doesn't seem to have a problem with these costs.
At a recent conference of the National Association of Latino Elected Officials (NALEO), Brown boasted of signing legislation to provide benefits for illegal aliens in California. He also noted that "the gringos" threw the Mexicans out of the state, but now "new waves" are coming. "That," said the governor, "is what we call Brown Power."
After he spoke, the president of NALEO, Alex Padilla, mocked a TV ad for Prop. 187 which said of illegal aliens, "They keep coming." Padilla exclaimed, "We keep coming. And we have in Gov. Brown someone who embraces us when we come."
Obviously the governor, with his race-pandering play on words, regards the highly non-diverse waves from Latin America as beneficial to his political aims and those of his party. Though Jefferson well understood the tendency of ambition for power to subvert liberty, it is doubtful that even he ever conceived of politicians so corrupt that they would welcome foreigners to dilute the political consensus of Americans.
As Brown's example shows, it isn't just judges who show a cavalier contempt for rule by the people. Another wayward member is in the executive branch. President Obama, not waiting for Congress to act, now threatens to expand his edict granting legal status to illegal residents in the Dream Act category to as many as five million more illegal aliens.
Can government of the people survive these assaults? Again, it is useful to refer to Jefferson who maintained that the success of popular rule would depend on the virtue of the people, meaning their knowledge, courage and commitment to liberty. Do the American people still possess this kind of virtue? Perhaps we will soon find out.