For Those who Don't Mind Earning Peanuts, Job Market is on the Mend
Published on May 2nd, 2014
Today, the Bureau of Labor Statistics released its April jobs report. Employers added 288,000 jobs in April, more than the 218,000 economists expected. The official unemployment rate declined from 6.7 percent to 6.3 percent, mostly because the number of people working or seeking work declined and are not included in the calculation. The labor force participation rate registered 62.8 percent, down from March's 63.2 percent, while the employment-population ratio remained steady at 58.9 percent.
Anyone who's been reading financial news during April knows that the real jobs' market is worsening, not improving. First, start with this report, also issued by the BLS. During 2013, in 20 percent of America's 80.4 million families, no one worked – a total of 16.1 million people. BLS defines a family as a group of two or more people who live together and who are related by birth, adoption or marriage. Unemployed, according to BLS, refers to a person who doesn't have a job but has looked for one during a specific time period.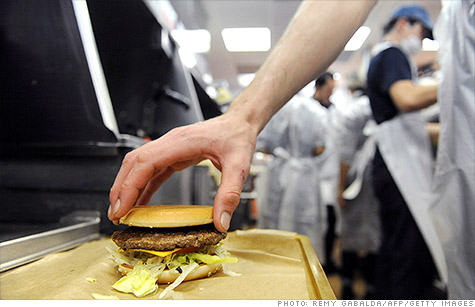 Second, those who have gotten a job over the last few months earn little. The National Employment Law Project identified health care, food services and retail as the fastest-growing areas for jobs. Since 2010, lower-wage industries accounted for 44 percent of all employment. Going back six years further, the U.S. has added 1.85 million jobs in low-wage industries, but mid-wage and higher-wage industries have lost nearly 1 million positions each.
Third, The Wall Street Journal exposed how miserable employment prospects are for young Americans. Only 40 percent of recent college graduates find jobs that justify their years of education and their hefty tuition debt, and even so they can't afford house down payments or even, in many cases, rent. Consequently, more young adults live with their parents than at any time than before the Great Recession.
Fourth, let's be honest, the economy is in the tank. During the first quarter of 2014, the economy inched microscopically higher at a sorry annualized 0.1 percent. More than 3.7 million Americans have been out of work more than six months, and 3.6 million make the minimum wage.
Against such an abysmal backdrop, the federal government should declare that it's ending its efforts to pass comprehensive immigration reform that would legalize and give work authorization to 12 million illegal immigrants and nearly triple legal the numbers of work visas given to foreign national.
But sadly, even though the market couldn't survive such a flood of new workers and Americans overwhelmingly oppose amnesty legislation in its entirety, President Obama, Democratic and Republic leadership press for it at every turn.
Please go to the CAPS Action Alert page here to tell Congress that you oppose amnesty and urge them to vote against amnesty in whatever form it may be presented.