Winter Rains Won't End California's Drought
Published on October 21st, 2015
Drought-parched California recently received some good news. Scientists predict that the state will enjoy significant rainfall this winter. The reason is that the Pacific Ocean near the equator is warming, creating a condition called El Niño. It offers, say the scientists, a 95 percent chance that downpours will soon descend on the Golden State.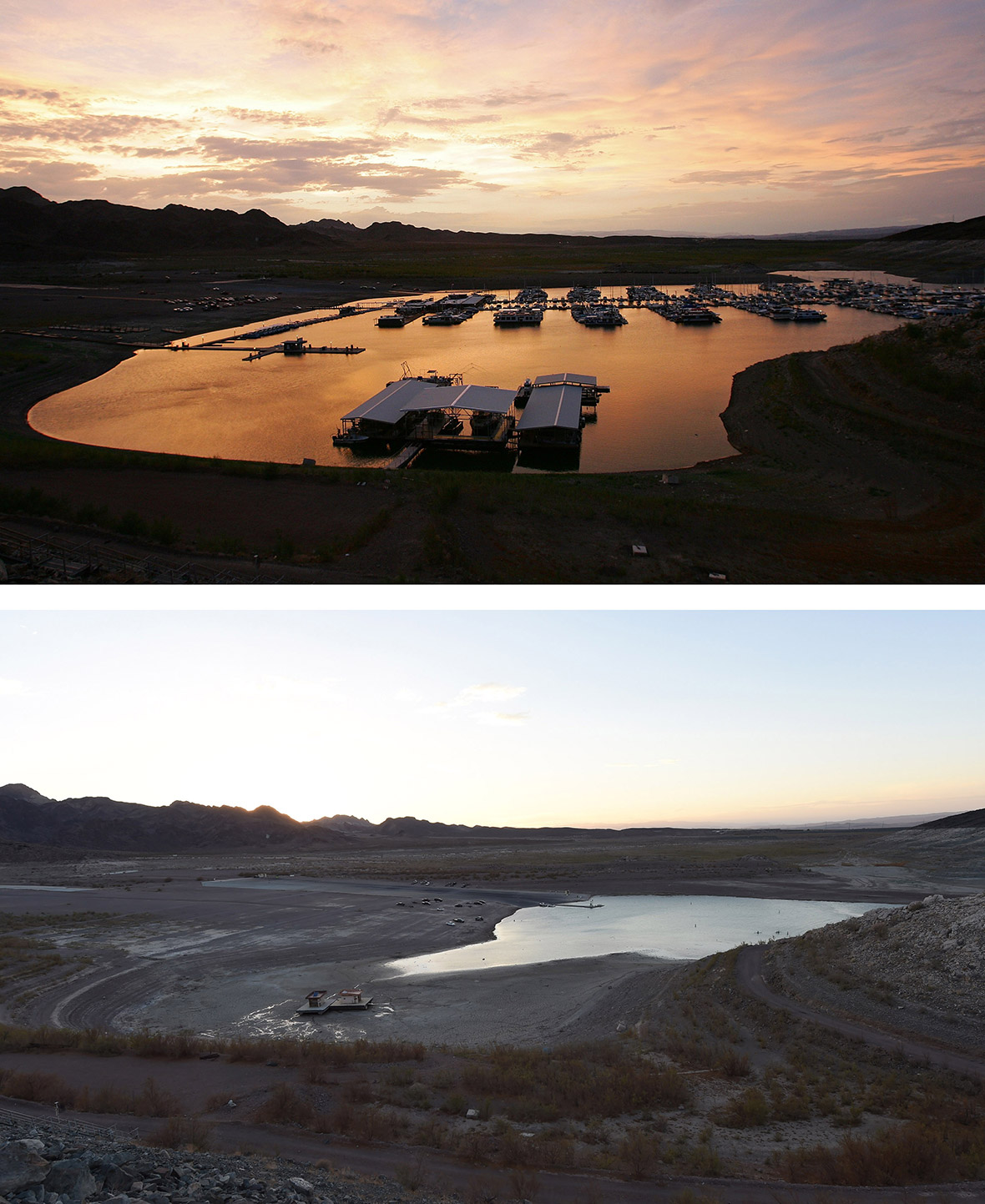 Lake Mead at its lowest level since the completion of the Hoover Dam.
This could not happen at a more opportune time, as water in reservoirs around the state continues to recede. California has lost six trillion gallons of water since the drought – the worst in a century – began four years ago.
Nevertheless, the likely advent of rainfall during the winter months is no reason to imagine that the drought will end soon. This rain may offer a little relief to the state's water shortage, but certainly no end. And no one should use it as an excuse to pretend that California now can lapse back to the conviction that population growth can never exceed the resources needed to sustain it.
Most of the rain probably will fall on Southern California, not the North where the largest reservoirs in the state are located. What water they gain will still leave them considerably below normal levels. And what about the South? There the heavier rains may do even less good. For the purpose of flood control, Southern California has an elaborate network of concrete channels designed to direct rain water out to sea rather than capture it.
As one commentator observed, "We made a decision in Southern California many years ago to turn our great rivers into flood control channels. Because remember, there's only one thing that's more important in California than water – real estate." Now the lesson, for anyone who will heed it, is that water comes before real estate. Limited supplies of water will set limits on development.
Regardless of where the winter rain falls, it will do little if anything to replenish the state's severely depleted groundwater. To cope with the drought, the state – particularly its agricultural sector – has increasingly resorted to drilling wells. Water from underground now accounts for 60 percent of California's water usage – even as groundwater levels have been at historic lows since 2008, according to the state's Department of Water Resources.
Much of the groundwater being tapped is from California's Central Valley to grow crops. The Central Valley is one of the most productive agricultural areas in the world. Though only one percent of U.S. farmland, it produces eight percent of our agricultural output by value. Even in the best of times, much of the Valley receives little rainfall, so agriculture there is highly dependent on irrigation from groundwater. The U.S. Geological Survey estimates that it would take 50 years for the depleted aquifers under the Valley to refill naturally – if present usage stopped immediately.
Further complicating matters is that development, pushed by growing population, is paving over a significant and growing share of the Central Valley. Asphalt and concrete prevent farming, and they also prevent rainwater from seeping into the ground. A painful adjustment in the Central Valley may not be too far away.
If the anticipated rains fall, and most likely they will, Californians should take the opportunity – on such a winter's day – to refrain from their former habit of California dreaming. Dreams that ignore real limits are likely to turn into real-life nightmares.
Read more about California's water history and usage here and here.