Mexican Drug Cartels Wage War with Grenades in US Border Wars
Published on August 17th, 2014
By Tom Porter
August 15, 2014
International Business Times

Mexican drug cartels are waging war with grenades, as they battle to gain hegemony over smuggling routes into the US taking advantage of America's border crisis.
U.S. Immigration and Customs Enforcement officials told FoxNews.com they had seen a "trend increase" in the use of the weapon in recent months.
"The reason you're seeing so many more [grenades] this year is because much more heavily-armed drug shipments are coming into the United States," James Phelps, an assistant professor in the Department of Security Studies and Criminal Justice at Angelo State University in Texas told Fox.
"With Border Patrol so heavily distracted doing paperwork and watching the mass flood of people coming into the country, they don't have as much time to do what they used to do — drug interdiction."
In recent months there has been a surge in the number of illegal immigrants crossing the border from Mexico. Many of them are fleeing violence-torn El Salvador, Guatemala and Honduras with many of them being children.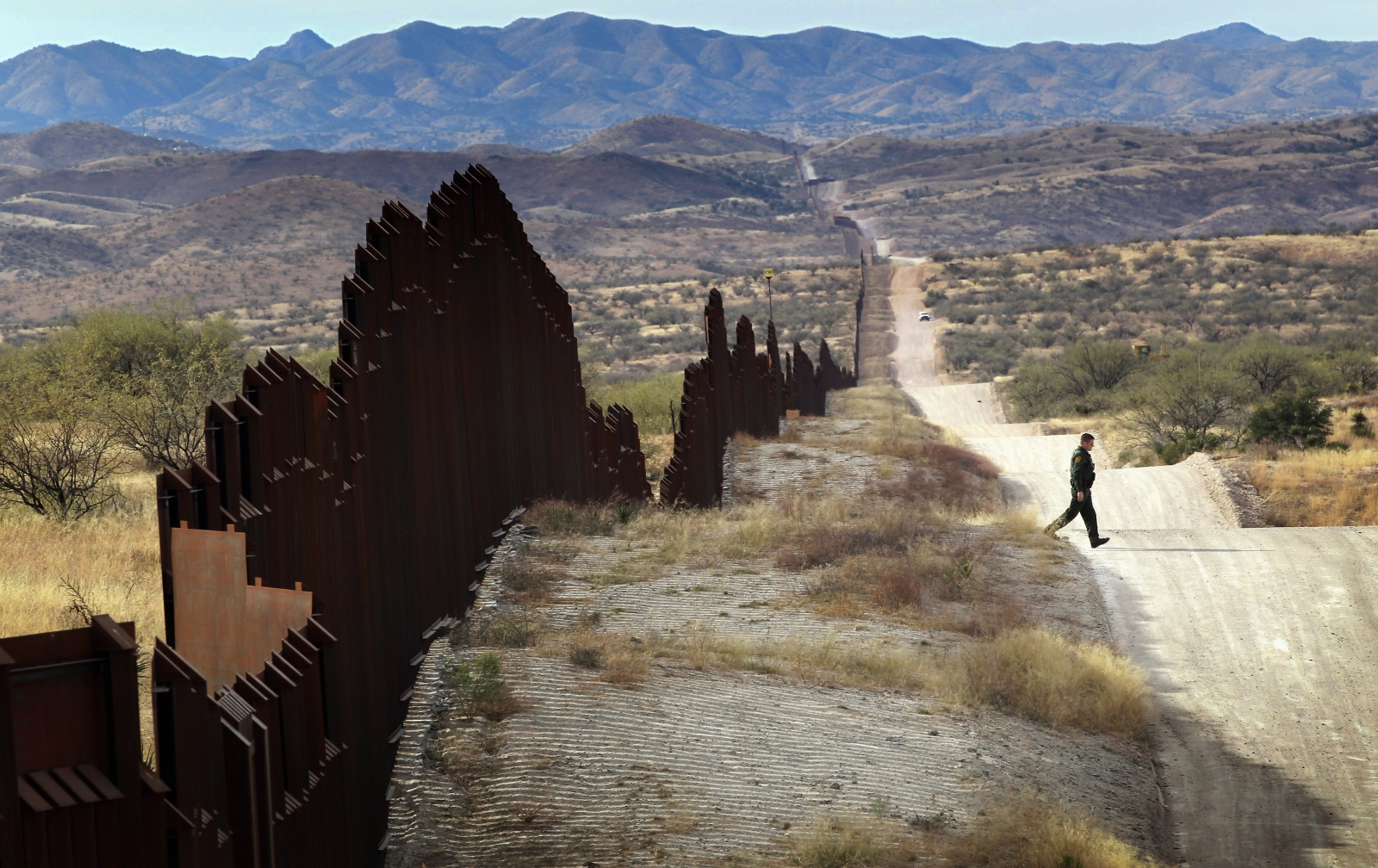 A US police officer patrols the US-Mexican border in Arizona (Getty)

With police and law enforcement resources diverted to stem the flow of immigrants, often smuggled in by the cartels, gang members are becoming more brazen in their violence.
Phelps said that across the border from Nuevo Laredo in Mexico, residents can hear a grenade or two "go off every night".
The devices sell for about $500 on the Mexican black market.
Most are obtained by the cartels in Central America, where weapons from the civil wars in El Salvador and Nicaragua are readily available.
San Juan Police Chief Juan Gonzalez said that gangs used the weapons to spread terror.
"It's one of those things where they are trying to instill fear into their rivals and law enforcement," Gonzalez told the newspaper.
In the most recent incident on August 3, four live grenades were found in a rural home near Rio Grande City, Texas where three Honduran nationals were murdered.
Gonzalez said that within his jurisdiction, there had been seven separate incidents involving grenades in the last two years.
In 2009, San Juan police arrested a man after he sold 200 grenades to an undercover police officer posing as a cartel member.
Some believe that as they become more brazen, cartels will begin to direct their violence towards US law enforcement agents and police.
"At some point, probably within the next 6-12 months, you're going to start seeing shooting incidents between the cartels and the agencies attempting to stop them as they move further into the United States," predicted Phelps.