AB 20 Could Give Legal Status to More Than 500,000 Alien Farmworkers
Published on August 25th, 2015
Californians who may think that the state's immigration crisis is as bad as it can get should hold on to their hats. The extensive alien entitlement list which includes the Trust Act that exempts most illegal aliens from deportation, AB 60 that allows illegal aliens to obtain driver's licenses and SB 4 which allows illegal immigrants to access Medi-Cal is about to grow longer.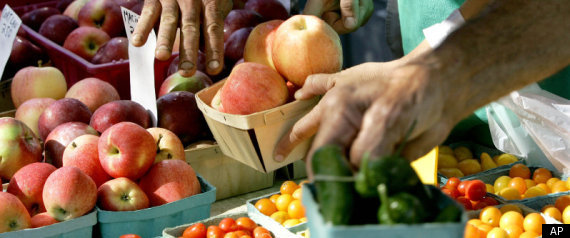 AB 20 could give legal status to more than 500,000 alien farmworkers.
Assemblyman Luis Alejo (D-Salinas) has introduced AB 20, a bill that passed the Assembly 69-2 and a Senate Committee 5-0, but is still pending before the full Senate. AB 20, with the Department of Homeland Security's approval, would give employment authorization documents to California's illegal alien agriculture workers. If DHS grants its blessing, AB 20 would confer legal status to the workers, their spouses and children under age 18.
AB 20 has the strong backing of the agriculture industry which argues that the existing visa for ag workers, the H-2A, is slow and cumbersome. Major corporations, however, have the resources to invest in personnel to fill out and file the visa applications in a timely manner. What they don't have is the desire to do it. For farmers, it's easier and cheaper to legalize illegal immigrants than to lobby Congress to streamline the H-2A.
Advocates for sensible immigration laws, a stabilized California population and a prudent state budget consider AB 20 another step in the wrong direction. Existing farm workers who are illegally in California would get immediate legal status and access to certain benefits, including eventual naturalization. And with citizenship, they would have the right to subsequently petition family members to join them in California. More chain migration means California's population will grow at a faster rate than currently projected.
Under AB 20, even the already minimal threat of deportation would be eliminated. The agriculture industry would have a steady supply of indentured labor, continue to pay substandard wages and could indefinitely put off mechanization.
Before AB 20 becomes law, it must pass the pro-immigration California Senate and get pro-immigration Gov. Jerry Brown's signature, as well as approvals from pro-immigration DHS Secretary Jeh Johnson and pro-immigration President Obama. On immigration, Johnson dances to Obama's tune.
But pleasant surprises could be in the offing. In 2012, a bill similar to AB 20, AB 1154, failed. Brown might correctly decide that conferring permanent residency is the federal government's responsibility. And, with his last deferred action tied up in the courts, Obama may not have the stomach to tackle another thorny, unconstitutional immigration action.
During the upcoming Labor Day weekend, the Assembly should acquaint itself with the H-2A visa which, by the way, provides for an unlimited number of seasonal workers and negates the need to hire illegal immigrants.