DACA Turns Four
Published on September 6th, 2016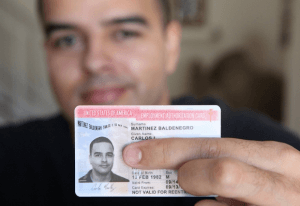 DACA's 'Future Eligible Children'
anticipate their work permits.
Deferred Action for Childhood Arrivals (DACA) turned four years old on August 15. DACA is the highly controversial and unconstitutional executive action that President Obama signed in 2012 which gave two-year protection from deportation and granted work permits to illegal immigrants between the ages of 15 and 31, assuming they came to the U.S. as children and were either enrolled in K-12 or had a high school diploma. Other criteria are included here on the U.S. Citizenship and Immigration Services webpage.
A new Migration Policy Institute study found that from among 1.3 million DACA-eligible candidates, overwhelmingly Hispanic, a relatively modest 63 percent had applied. Renewals offered in 2014, which extended work permit validity from two to three years and eliminated the cut-off age of 31, were significantly higher, 93 percent.
In its analysis, MPI concludes: "These near-universal renewal rates suggest the initiative is providing valuable benefits to participants." Since deporting young illegal immigrants is rare, and because many of them live in states that offer aliens Dream Act in-state tuition rates, the "valuable benefits" is a reference to work permits, a reward the administration and advocacy groups have understandably downplayed.
The MPI report highlighted a little known DACA feature, "future eligible children," those who were under age 15 at DACA's launch but met all other program conditions, including being in the United States since 2007. As of September 2012, California had two of the five top future eligible DACA populations: Los Angeles County, 48,000 and Orange County, 16,000. The future eligible children mean more work permits, and all but guarantee that their residency will be, officially or unofficially, permanent.