Effective Immigration Law Enforcement is 'Pro-Immigrant,' Compassionate
Published on February 17th, 2015
For many years those of us who have called for the effective enforcement of our immigration laws and the securing of our borders have been accused of being "Anti-Immigrant" and have had a host of other vile epithets hurled at us by immigration anarchists who enrich themselves greatly through the callous and cynical exploitation of the very aliens they purport to support.
Those who exploit the failures of the immigration system include special interest groups and unscrupulous employers who know that foreign workers – both legally employed and illegally employed in the United States – accept lower wages under substandard conditions.
Additional exploiters include the U.S. Chamber of Commerce, immigration attorneys who in the flood of illegal aliens see clients and politicians who seek to not only accept campaign contributions from many of those who profit from the massive influx of foreign nationals but hope to garner votes along the way.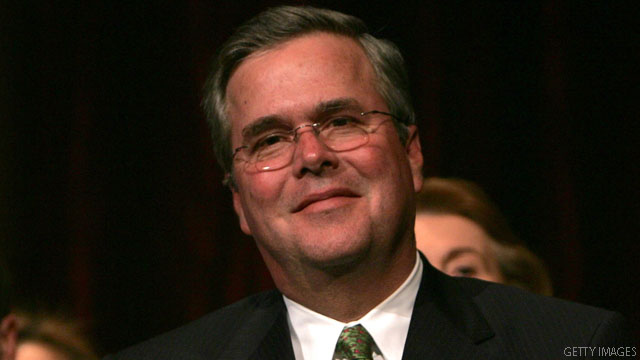 The exploiters demonstrate unmitigated chutzpah claiming that opening our borders to a human tsunami of foreign nationals from around the world is an act of compassion. Former Florida Governor Jeb Bush claims that it would be an "Act of Love" to provide lawful status for unknown millions of aliens who evaded the inspections process that is supposed to prevent the entry of international terrorists and transnational criminals among other categories of aliens deemed excludible under our immigration laws.
Jeb is "Looking for love in all the wrong places!"
Jeb and those of a similar mindset know damn well that such a massive amnesty program would do great harm to all Americans and that the greatest harm would be done to America's black and Latino communities. He is no fool. The only conclusion that can be reached is that wealth and power are all that matter. For them, those who suffer as a result of the failures of the immigration system are simply "collateral damage." They certainly know the damage being done even as they spout their rhetoric and false accusations. They simply do not care.
The time for a reality check has long since passed. The February 13, 2015, edition of Newsweek contains a hard-hitting report ("Sex Slaves in America: Trafficking Down on the Farm") that provides that much needed reality check.
Advocates for Comprehensive Immigration Reform are quick to invoke farmworkers, saying, "They pick our food doing work that Americans won't do." Of course they blithely ignore how horrifically such farm workers are treated and how meager their wages are. By not policing the immigration system from within the interior of the U.S., illegal aliens who work the fields are at least as mistreated as livestock.
What is also left out is that criminal organizations are able to exploit this horrific situation by not only providing the cheap and exploitable labor for the farm owners, but by smuggling prostitutes into the U.S. for those workers.
Now let's go back and consider the Newsweek article I referenced above.
The article paints a bleak and disturbing picture about how farmworkers are treated horribly and how thousands of women are forced into prostitution and smuggled into the country to provide those farmworkers with a momentary diversion. To provide a bit of clarity for Jeb and like-minded politicians, there is no "love" to be found in these interactions between the prostitutes and their clients. Indeed, these exploited women are often raped and beaten, and some are killed by men who, perhaps because of years of abuse at the hands of their exploiters, have become, themselves, sociopathic and extremely violent.
Further descriptions of some of the inhumane working conditions of farmworkers and how they are swindled out of their hard-earned money are in the November 26, 2014, issue of The Atlantic and the article, "The Hidden Labor Behind Food: How to 'Read' a Tomato."
When I was an INS (Immigration and Naturalization Service) agent, my colleagues and I would at times assist members of the NYPD Public Morals Squad to carry out raids of "massage parlors" and brothels. Most of the clients and prostitutes were illegal aliens. We found these situations in every ethnic immigrant community, and the conditions we found dehumanized all involved.
Crime begets crime. The best way to combat crime is to enforce our immigration and related laws to end the barbaric and immoral treatment of workers who have no lawful right to be in the country.
Our immigration laws don't need to be "re-formed." They simply need to be effectively enforced.