False Security is Worse than No Security
Published on November 14th, 2015
Security procedures and background checks were top topics on news programs after Russian Metrojet Flight 9268 crashed October 31 shortly after taking off from the Egyptian resort of Sharm el-Sheikh, destined for St. Petersburg, Russia.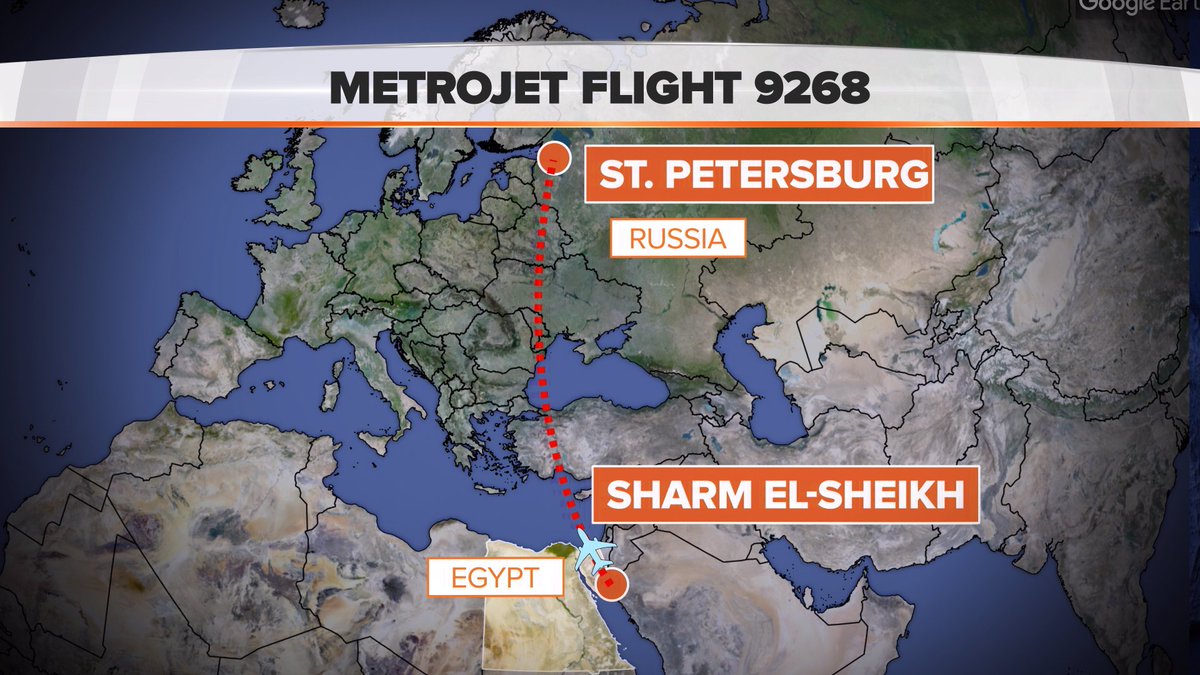 Yesterday's attacks in Paris, believed to have been conducted by ISIS terrorists, have now eclipsed coverage of the downing of the Russian airliner, but this post will focus on the airline disaster, also believed attributable to ISIS.

The most recent speculation is that a bomb had been planted onboard the airliner before takeoff which, if true, begs the question how the bomb was put on the doomed airliner. There are two apparent ways that this could have happened. A passenger could have secreted the device in luggage (either in checked luggage or in something brought into the cabin of the airliner), or someone who serviced the airplane before departure might have hidden the device in the cargo hold beneath passengers' feet.

Immediately news programs turned to the question of how carefully airport workers with access to aircraft are vetted, both overseas and inside the United States.

Clearly terrorists want to bring down airliners, so those who have access to airplanes must be effectively vetted. We must not lose sight, though, of the fact that a terrorist who enters the U.S. is not unlike a child turned loose in a toy store with a platinum credit card. Airplanes may be obvious targets but hardly the only vulnerability.

The horrific terror attacks in Paris have seized headlines around the world, proving that terrorists do not only seek to target airliners. Consider the Boston Marathon bombing and Pakistani-born Faisal Shahzad, who became a naturalized U.S. citizen in 2009 and attempted to detonate a car bomb in Times Square the next year. Those, and many other fortunately failed terror attacks, did not involve airliners.

The issue of background investigations and immigration fraud was a significant focus of the 9/11 Commission, but it is rare to hear any references made to that commission, the report or this issue.

Background investigations were the focus of the November 8, 2015, 60 Minutes report on CBS News, "Into Dangerous Hands," in which Scott Pelley looked at lapses in the U.S. security clearance process for millions of people. The report provided the disturbing information that supposedly thorough background investigations have repeatedly failed to protect our nation's most sensitive intelligence and secrets, and even failed to prevent criminals and the mentally unstable from receiving clearances.

There is a world of difference between background checks and background investigations. Metaphorically speaking, it is the difference between checking a patient's temperature and blood pressure, and a patient checking into a hospital for a complete medical workup.

A background check, the procedure followed where immigration is concerned, generally involves the applicant providing information including name, date of birth, country of birth and answers to fundamental questions, along with a photograph and fingerprints. An alien who lies about his/her identity and whose fingerprints are not on file – not an unusual situation for aliens from Third World countries – will easily sail through this cursory process. Since they are undocumented, there is no easy way to determine who they really are. Most applications are processed without interviews and without field investigations. Therefore there is no reliable way to determine if they are not only providing their true identities, but their true countries of citizenship or when, where or how they entered the U.S. in the first place.

Republican and Democrat politicians alike make the irrational claim that since we cannot deport 11 million illegal aliens in the U.S. (the actual number likely is much, much greater), the only alternative is to somehow provide them with lawful status, ignoring the undeniable fact that there would be no way to interview these millions of aliens who evaded the initial vetting process conducted at ports of entry by CBP (Customs and Border Protection). CBP employs nearly 60,000 people, including the U.S. Border Patrol and the Inspectors at ports of entry, and has an annual budget of approximately $13.9 billion.

No reasonable person would trust the applications filed by foreign nationals who trespassed on the U.S. and evaded the initial vetting process conducted at ports of entry and then provide them with lawful status that would give them unfettered access to our nation.

It took only 19 young men to carry out the terror attacks of 9/11 and inflict more damage and casualties than did the Japanese Navy at Pearl Harbor on December 7, 1941, yet we now have millions of aliens present in the U.S. who entered the country surreptitiously and millions more who have violated the terms of their admission. Now too the Obama administration stands poised to admit thousands of Syrian refugees who cannot be effectively vetted.

Our government must not only strive to keep terrorists away from our airplanes, but from our nation! Our borders and our immigration laws, when effectively enforced and administered, are America's first line of defense and last line of defense.


Plans to increase the number of refugees to the U.S. from 70,000 to 85,000 next year have been announced. At least 10,000 of the increase would be for Syrians. By 2017, the number of refugees the administration plans to admit annually is 100,000. Please tell your senators and representatives to protect national security and cut funding for resettlement of Syrian refugees in the U.S.