In the Front Door, Out the Back Door – DHS Released 30,000+ Criminal Aliens in 2014
Published on March 26th, 2015
The DHS is reported to have released 30,558 aliens who had criminal histories in fiscal year 2014. This infuriating situation was reported by The Washington Times in a March 18, 2015, news report, "DHS released another 30,000 criminal aliens onto streets."
In its never-ending efforts to spin bad news into a seeming success, the administration boasted that this was about 4,500 fewer aliens than were released in 2013 and promised that efforts would be made to not release "dangerous illegal immigrants" by purportedly requiring upper managers at ICE to make the decisions as to which aliens should be released.
Of course what was not pointed out by the administration is that under the ever-tightening constraints imposed by a president who has almost never seen an illegal alien he believed should be removed from the United States, overall arrests by ICE and the Border Patrol are much lower than ever before, as the noose is tightened around the necks of immigration enforcement personnel by the very agency that employs them.
What is astonishing is that on March 9, 2015, ICE issued a press release about a nationwide operation that focused on the sixth installment of "Operation Cross Check," in which 2,059 criminal aliens from 94 countries were arrested during a four-day period at the start of March 2015. Among the countries noted in the press release were Jamaica, Poland, Finland and Mexico. Reportedly the five previous operations under Operation Cross Check netted 13,214 arrests.
That ICE press release served as the basis for my commentary published by FrontPage Magazine on March 18, 2015, "The Problem at Immigration and Customs Enforcement," which discusses how a federal agency takes a step forward, and ten steps back.
It is worth noting that just three days after ICE issued that optimistic press release about the arrest of more than 2,000 criminal aliens, on March 12, 2015, Yahoo News posted an Associated Press report, "15 immigrants protected from deportation arrested in sweep." According to Yahoo/AP, 13 of the 15 aliens who were apprehended in this arrest operation had been granted lawful status as "DREAMERS" under the DACA program. ICE officials have not disclosed the nature of the crimes for which these aliens were convicted, although it was reported that at least one of these aliens had been found to be in possession of a gun.
There are times I hate being right. I noted in my article for FrontPage Magazine that I had discussed the release of criminal aliens when I appeared on Your World With Neil Cavuto on February 27, 2013. During my appearance on Neil's program I predicted that ICE would ultimately mount a massive field investigation under the aegis of a tough-sounding code name and apprehend some of the many aliens they had released, issue a press release and boast about their success.
The issue of "Catch & Release" was given quite a bit of attention when it involved how the Border Patrol was forced to release aliens who had been arrested attempting to enter the U.S. without inspection. Members of Congress and concerned Americans expressed anger over this insane practice, especially when it was subsequently discovered that upwards of 90 percent of aliens caught and released failed to show up for immigration hearings. The "dirty secret" is that ICE and its predecessor agency, the INS, for which I worked for 30 years, also ran a "Catch & Release" program involving illegal aliens arrested within the U.S. interior with similar abysmal absconder rates.
The enforcement of our immigration laws is rightfully assigned to the Department of Homeland Security. It is abundantly clear, however, that the citizens of our country are getting precious little security from this intentionally inept and dysfunctional federal agency.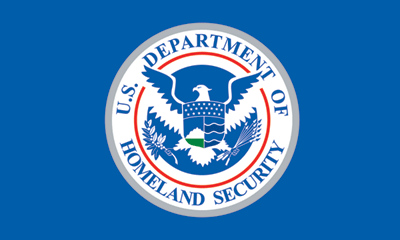 The immigration crisis that plagues America and Americans in this particularly perilous era has been decades in the making by administrations from both political parties.
However, this administration has far and away surpassed all previous administrations in adopting practices and illegal tactics that make an utter mockery of our borders and our immigration laws which are our first and last line of defense against international terrorists and transnational criminals.
The DHS has truly become the Department of Homeland Surrender!
Editor's Note: Learn more about the release of more than 30,000 criminal aliens in Mike's interview March 19 with J.D. Hayworth on Newsmax TV here.