A Meditation on Ecological Sustainability
Published on June 6th, 2017
The Radiant Optimism of Sustainability Sutra, by Roy Morrison
Roy Morrison is a visionary. He is also a long-time New England-based energy consultant and author who wrote the first law in the U.S. for municipal aggregation for retail electricity competition, an emerging tool which can be used by communities to encourage the development of renewable energy as well as to keep electric rates down.
A founding staff member of the Energy Office at the University of New Hampshire, Morrison is also promoting a number of sustainability initiatives, including "zero carbon planning," greenhouse gas mitigation, and adaptation planning for New England municipalities.
Author Roy Morrison.
In 2013 he delivered a plenary speech at the second World Cultural Forum in Hangzhou, China outlining a business-centered approach to ecological change that called for a global commitment to developing an "ecological civilization."
Having previously written books about ecological democracy and renewable energy, Morrison has now authored a book entitled Sustainability Sutra: An Ecological Investigation.
In a bleak desert of doom-and-gloom news about climate change, unsustainability and possible civilizational collapse – no small amount of it propagated by this very blogger – Sustainability Sutra is a green oasis of hope and practical suggestions that our country and our civilization can follow to pursue a more durable future, by a leader with no small amount of experience in promoting and implementing those practical suggestions in the real world.
In the book's introduction, Morrison reveals what motivates him:
"These are challenging, threatening, and opportune times. Climate change and ecological catastrophe is a menace advancing with uncertain pace whose consequences touch all of humanity, all of life. Humanity's actions are no longer parochial. They are general and potentially irreversible and tragic.

"But our future is not yet decided. What will happen in many ways depends on the concerted actions of all of us. An ecological turn and the pursuit of sustainability can transform a self-destructive industrialism into a prosperous global ecological civilization. The choices are ours to make in the 21st century. The consequences will endure long after us."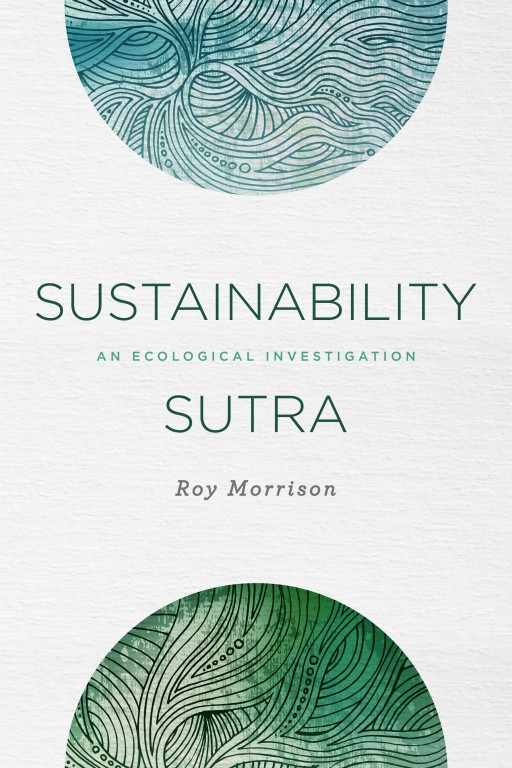 I am reminded of what the late, pioneering systems analyst Dr. Donella Meadows, lead author of the landmark 1972 book The Limits to Growth, once said when asked: "What is your greatest source of hope that society can shift to more responsible patterns of production and consumption and achieve a sustainable future?"
Meadows replied:
"The fact that we have to. If we don't choose to, the planet will make us. And the fact that our lives will be better if we do. It isn't sacrifice we're selling, it's a more meaningful, time-filled, love-filled, nature-filled existence. So, as Herman Daly says, we are about to be hit by the hammer of necessity, but we are cradled on the anvil of desirability. We have no choice but to conform."
What are sutras? They are spiritual and philosophical aphorisms or a collection of aphorisms, as well as a genre of ancient texts in the great Eastern religious faiths of Hinduism, Buddhism and Jainism.
Sustainability Sutra is suffused with them. They follow most chapters. Two of the ten sutras from "The Breath of Life Sutra" after Chapter 2 read:
"Sustainability is the collective breath of life breathing in and breathing out."

"Sustainability thus represents both a challenge and an affront to the suzerainty of the mega-machine."
Morrison argues that the measure of success in the 21st century is "for economic growth to mean ecological improvement." He calls for the improvement of natural capital and the simultaneous growth of financial capital.
Achieving this would be a feat which ecological economists would certainly laud, but about which they might understandably express some skepticism: to date, the growth of manmade capital has pretty much taken place only at the expense of natural capital. Energy infrastructure, for example, has been built up even as reserves of coal, oil and natural gas are depleted; agricultural equipment and fishing fleets and technology have expanded even as soils were eroded and fish stocks were exhausted.
Morrison and other optimists and entrepreneurs like Elon Musk believe that recent and forthcoming advances in lowering the cost and raising the efficiency of renewable wind and solar photovoltaic technologies, in energy storage and in the "smart grid" have rendered a truly sustainable, prosperous society a realistic, promising goal.
Let's hope a new day is dawning on a bright, sustainable energy future.
There are indeed some promising signs…
Let us hope they are right. I tend to be skeptical, but I think we have no choice but to work hard to try and make this vision a reality. There is too much at state to be fatalistic and defeatist.
As Roy Morrison writes, a better, more enduring future beckons:
"There are many potential paths toward sustainability and building of an ecological civilization. Sustainability Sutra's point of departure is the existing global market economy in a world where billions are poor, where war is endemic, where pollution and depletion and ecological damage presents a clear and present danger for unfolding ecological catastrophe. This is a world in which an ecological future will provide for all of humanity sustainable and prosperous lifeways in the context of justice, fairness, and peace."