Obscure Visa Grants Alien Youth Residency
Published on January 12th, 2016
As the Central American border surge completes its second year, a little-known visa allows tens of thousands of youths to become work-authorized, legal permanent residents.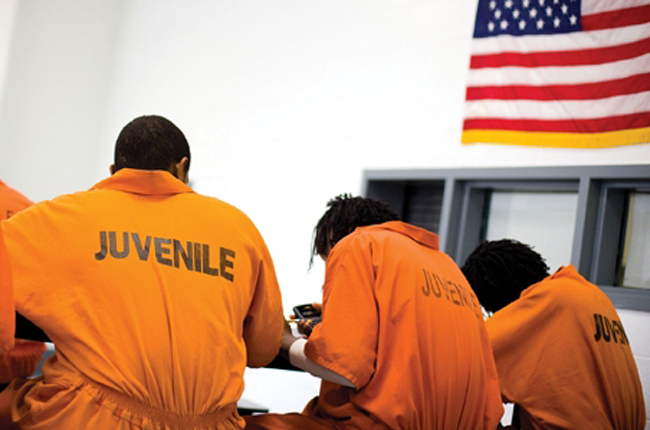 Special Immigrant Juvenile Status gives another option
for border surgers to stay, work in U.S.
Once granted, Special Immigrant Juvenile Status, or SL6, cannot be withdrawn unless the holder commits a serious crime. The program has been in effect since 1990, and available to underage aliens who are wards of the state, and claim to have been abused, neglected or abandoned by their parents. A pre-surge 2012 Associated Press story estimated the annual number of SL6 recipients to be 700, but it's logical to conclude that many among the thousands of unaccompanied minors that entered illegally in 2014 and 2015 were rewarded with the special visa.
An immigration judge bases his ruling on whether the child's best interest is served by staying in the United States or being returned to his native country to be reunited with his family, a determination that, with the assistance of lawyers, advocates and state agencies, invariably results in SL6 status.
Nevertheless, SL6 isn't the aliens preferred way to stay. A more common method is to receive a permiso letter, and then fail to show up for the appointed immigration court date. Fewer than half of the children comply with their court orders.
Bottom line, as the old enforcement lament goes, immigration cases don't end until the alien wins. For the unaccompanied Central Americans, their options include SL6, asylum, having their cases administratively closed, or ignoring removal orders and gambling that they won't be deported.
Cold comfort: On New Year's weekend, Immigration Customs and Enforcement detained 121 Central Americans who entered illegally with their children after January 1, 2014. Capitol Hill insiders speculate that the Administration's sudden interest in enforcement is an effort to convince Supreme Court justices, should they decide to hear Obama's deferred action amnesty, that the President respects immigration laws and the Constitution.