President Obama Purposely Cites Misinformation to Sell His Amnesty Plan
Published on January 16th, 2015
During his recent interview with NPR, President Obama repeatedly referred to Americans opposed to amnesty as "nativists" and insisted that "we've got more resources, more border police, more money being spent at our borders than at any time in the last 30, 40 years." Watch the complete NPR interview here.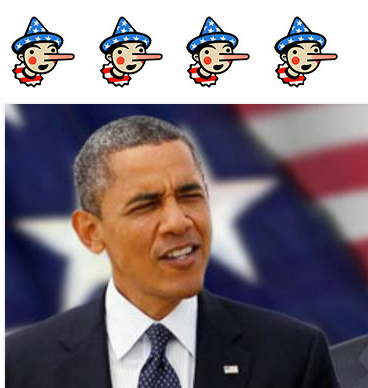 Facts rebut Obama's "Boots on the Ground" amnesty defense.
Obama's statement is another of his duplicitous immigration half-truths. Having more "boots on the ground," as the president is so fond of saying, has done nothing to reduce the numbers of aliens crossing the border. Border patrol agents have been largely stripped of their responsibility to return illegal immigrants, have had their weapons taken from them and have instead been assigned the task of aiding and comforting aliens. Last summer, R. Gil Kerlikowske, U.S. Customs and Border and Protection commissioner, confirmed that many agents had been changing diapers and warming up formula bottles to feed Central American infants.
The Department of Homeland Security's annual report revealed that U.S. Immigration and Customs Enforcement deported about 316,000 immigrants in fiscal year 2014, a sharp decline from more than 360,000 deported in 2013 and even more significantly below the 410,000 from the previous year. Immigration enforcement is so lax that for the first time in more than 60 years more aliens are entering the U.S. from countries other than Mexico, referred to as OTMs. The chance of a noncriminal illegal alien being removed from the interior is, according to ICE former acting director John Sandweg, "close to zero."
The incoming Republican-controlled Congress has identified passing the Keystone XL Pipeline and modifying Obama Care as its top priorities. GOP leadership would like to downplay Obama's amnesty as much as possible. But the effect of issuing 5 million aliens work permits and Social Security numbers can't be minimized.
During the crucial first three months of 2015, expect more deceit from the administration about the imagined benefits of amnesty. Go to the CAPS Action Alert page here to urge your congressional representatives to support American workers and fight Obama's amnesty