In Tribute to Late Population Activists and Friends – Al Bartlett, Joyce Tarnow, Leon Bouvier, Alan Kuper, Gaylord Nelson, Garrett Hardin and K.R. Hammond
Published on September 4th, 2014
Having been immersed in the U.S. population stabilization movement for a couple of decades or more, I have had the great honor and privilege of meeting, collaborating with and befriending a number of outstanding people. These are individuals whose intelligence, eloquence, intellectual integrity, courage and steadfast commitment to a cause vilified by many and forgotten by most have inspired me profoundly.
Alas, as the years file inexorably past, time and aging inevitably take their toll, and the number of these acquaintances who have passed permanently from the scene steadily grows.
Personally and professionally, these folks were a diverse lot. But they were united by their unstinting love of nature, humanity and country, and their unwavering conviction that halting human population growth is an absolute and nonnegotiable necessity if these invaluable legacies are to be protected, preserved and nurtured.
It has now been about a year since one of these giants passed from the scene: Dr. Albert Allen Bartlett, Professor Emeritus of Physics at the University of Colorado in Boulder, Colorado. On the first anniversary of Al's death at the age of 90, I thought it would be fitting to pay tribute to him and other departed friends and colleagues.
Death may have silenced their voices and stilled their indefatigable energy, but their spirits and influence live on in a number of ways.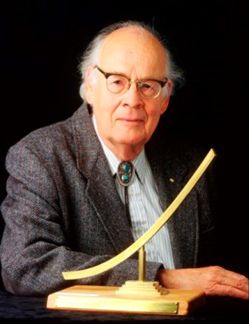 Albert Allen Bartlett, 1923-2013
Al Bartlett was best known for his authoritative talk on "Arithmetic, Population, and Energy: T0he Forgotten Fundamentals of the Energy Crisis," also known as "Sustainability 101" in later years. From 1969 to 2013, Al delivered this presentation 1,742 times, averaging about 40 times a year, or almost once a week, for more than four decades. He was tireless, his vigor scarcely dimmed even in his ninth decade.
This college physics professor and former participant in the secretive Manhattan Project spoke to audiences in 49 states, several countries, and even to Members of Congress and staff directly beneath the U.S. Capitol dome. "Sustainability 101" reached a combined audience of perhaps 140,000 in person, and many millions more via the Internet. Al's no-nonsense message, presented with flair and even humor, was that humanity's greatest flaw is its inability to understand exponential growth – and to act accordingly to limit population growth and depletion of natural resources.
I first met Al on the picturesque central California coast near Monterey in 1994, and had the good fortune to work with him on several projects and stay in touch with him for the rest of his life. A scientist through and through, Al exemplified two of those features we most associate with science: an abiding curiosity and a great respect for empirical evidence over emotion and dogma.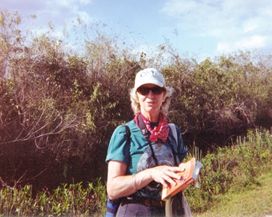 Joyce Tarnow bird watching in the Everglades, 2001
Activist Joyce Tarnow passed away at her Florida home in early 2014 at the age of 74. Galvanized by the Erhlichs' book, The Population Bomb, and the first Earth Day, at which overpopulation was an overriding theme, Joyce founded the Miami chapter of Zero Population Growth (ZPG) in 1970 and later served on its national board. In 1994, Joyce co-founded Floridians for a Sustainable Population (FSP), and remained its president until her death.
Her energy and enthusiasm were remarkable, as was her love of the natural beauty and wildlife of Florida. She was an avid scuba diver, kayaker and birder. In 2001, we went on a bird-watching excursion together into Everglades National Park at the southern tip of Florida. We also saw gators (of course!) and other critters in this endangered ecosystem, threatened by the cancerous growth of Miami, Fort Lauderdale and other metastasizing South Florida cities.
As FSP noted upon her passing:
There isn't a corner of Florida that hasn't benefited from her efforts. Her steadiest of visions focused on a recognition of the arithmetic simplicity that population growth on Earth had finally exceeded sustainable limits, threatening the very life-support systems making the planet habitable for humans and other living creatures.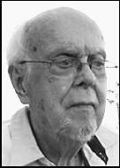 Leon Bouvier, 1922-2011
Dr. Leon F. Bouvier (1922-2011) was a demographer par excellence and author of numerous studies, projections and books on U.S. population growth and its impacts. Born in Connecticut to French Canadians, Lee attended Jesuit French immersion schools. Incredibly, he enjoyed a 20-year career as a trumpeter and jazz musician before he even became a demographer.
Upon earning his Ph.D. at Brown University, Lee embarked on a distinguished career that included stints as a university professor (University of Rhode Island, Georgetown, Tulane, Old Dominion) and posts such as director of research and vice president of the Population Reference Bureau; demographic advisor to the Select Committee on Population, U.S. House of Representatives; and demographic advisor to the Select Commission on Immigration and Refugee Policy. Lee also wrote many reports for the Center for Immigration Studies.
The 1995 book by Leon Bouvier and Lindsey Grant – How Many Americans? – had a major impact on my thinking. For years until his passing, I would bump into Lee every autumn at the annual gathering in Washington, D.C. called the Writer's Workshop. More than once, I was mistaken for him because of our shared, rather uncommon first name. I only wish I could boast of his accomplishments.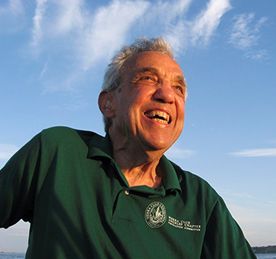 Alan Kuper and his sunny smile
The amazing Alan Kuper, Ph.D., was a solid-state physicist, solar energy and fiber optics consultant, and former professor of physics and electrical engineering at Case Western Reserve University in Cleveland, where he was also a decades-long Sierra Club activist.
When the Sierra Club reneged on a sensible U.S. population policy in the mid-90s under pressure from open borders zealots and one then-anonymous billionaire donor, Alan spearheaded the loyal opposition. He helped form the dissident group, Sierrans for U.S. Population Stabilization (SUSPS), and forced a referendum of the Club's membership on the issue. He later founded a group called Comprehensive U.S. Population or CUSP, which unfortunately passed away with him in 2008; at the age of 84, Alan succumbed to an aggressive stomach cancer. His final words were: "Let there be enough love in the world." He would not speak ill even of people who had treated him very badly.
A proud Eagle Scout, Alan personified the virtues of the Scout Law. "A Scout is friendly, loyal, helpful, obedient, courteous, kind, brave, cheerful, thrifty, clean and reverent." And Alan never more exemplified these virtues than when he had to phone me on a bleak Saturday in April 1998 to inform me that we had lost that hard-fought, bitter 1998 Sierra Club referendum. It was a dark day for American conservation, and while subdued, Alan remained optimistic that Sierra Clubbers would eventually come around. Unfortunately, his hope has not yet been borne out.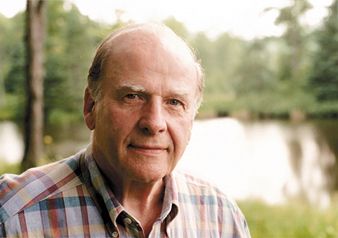 Gaylord Nelson (1916-2005),
Father of Earth Day
Senator Gaylord Nelson is widely esteemed as one of the greatest American conservation icons of the latter half of the 20th century. This former Wisconsin governor and U.S. senator founded Earth Day in 1970, authored much environmental legislation, and served as a counselor to the Wilderness Society until his death at the age of 89 in 2005. He was an inspiration to many.
Senator Nelson was also an outspoken population advocate, speaking and writing for decades on the crucial importance of stabilizing U.S. population. As the role of immigration in driving U.S. population growth grew ever more paramount, Gaylord was unflinching in his public remarks that immigration too had to be addressed.
I first met Gaylord at an Earth Day event in Albuquerque in about 1990, but got to know him a bit better in the late 90s, when I was with the Washington, D.C.-based Carrying Capacity Network, on whose advisory board he served.
I remember the day in early 1999 when I visited Gaylord in his office at the Connecticut Avenue headquarters of the Wilderness Society. We commiserated over the defeat of the 1998 Sierra Club referendum on population and immigration policy. Then Gaylord surprised me with a story that was truly telling. He said that sometime after the referendum loss, a young Sierra Club fundraising canvasser had knocked on the door of his home in Kensington, Maryland. Instead of giving the young man a donation, he gave him a dressing-down.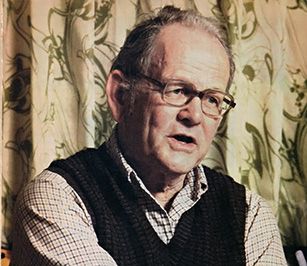 Garrett Hardin (1915-2003)
When the father of Earth Day himself tells the Sierra Club to take a hike, you know it's on the wrong path.
The controversial Garrett Hardin, Ph.D., was listed on the CAPS masthead for many years. This brilliant human ecologist was a professor at UC Santa Barbara and a Santa Barbara resident for decades, authored numerous books (among them Living Within Limits, Filters Against Folly, Stalking the Wild Taboo and The Ostrich Factor: Our Population Myopia), and published the landmark 1968 essay, "The Tragedy of the Commons," in the prestigious journal Science. This essay alone triggered considerable debate, and innumerable reprints and rebuttals.
While I thought some of Garrett's positions and analogies, such as those in his essay on Lifeboat Ethics ("Living on a Lifeboat"), were flawed – too hardline and hard core, unnecessarily combative and uncompromising as it were – I still admired his trenchant analysis of these thorny ethical and ecological issues.
I got to meet Garrett on several occasions in California in the early 90s. A decade later, I was flattered when he extolled the research Roy Beck (of NumbersUSA) and I were doing on why U.S. environmental groups had abandoned the population cause and on the extent to which population growth was driving urban sprawl around American cities.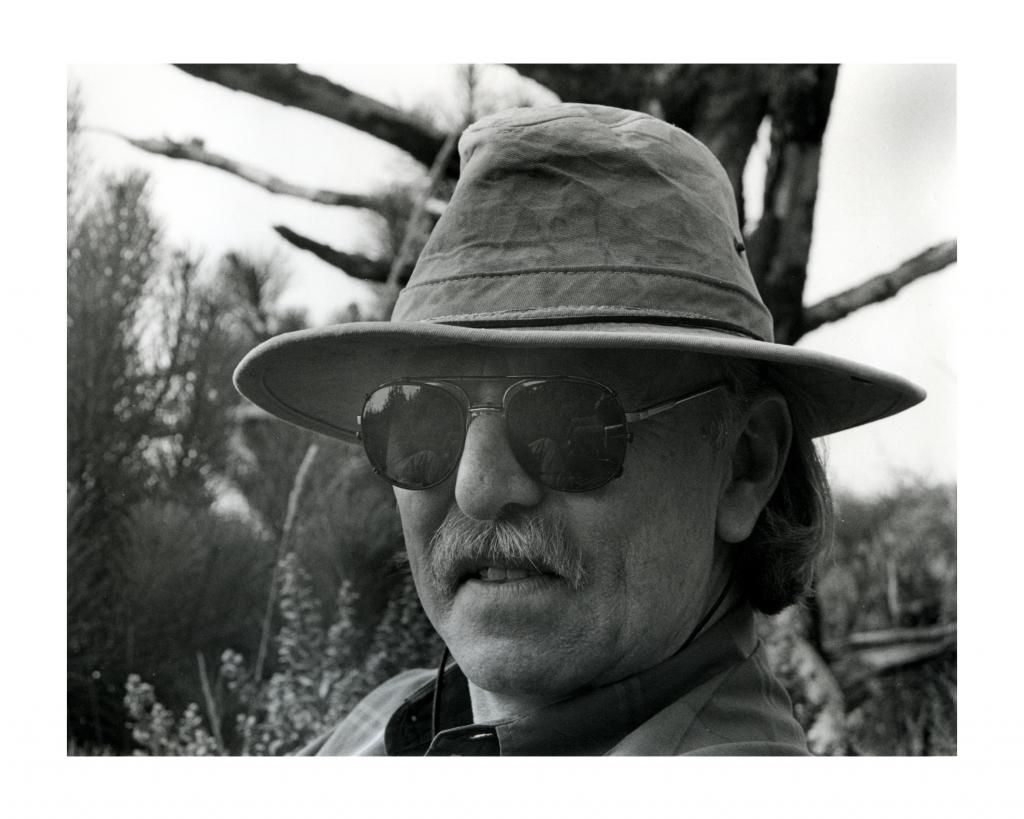 K.R. Hammond,
former CAPS board member
The late population activist K.R. Hammond truly changed the direction of my life. K.R. lived in the Berkeley Hills on Grizzly Peak Blvd. – a name I loved and never forgot because of my own experiences with grizzly bears in Alaska. He was an intellectually gifted IT professional and computer scientist who traveled widely and frequently, teaching classes for IBM. He was also a former chair of the Population Committee of the San Francisco Bay Chapter of the Sierra Club and a founding Board Member of Carrying Capacity Network (CCN).
In the early 90s, I was working as an environmental planner for the Orange County Environmental Management Agency in Santa Ana. As an activist in the Sierra Club, I had been ruffling feathers in the Angeles Chapter of the Club over the population/immigration issue. Convinced I was being stonewalled by a politically correct Club and chapter bureaucracy that didn't want to hear what I had to say – that the Club couldn't ignore immigration if it wanted to protect the American environment from overpopulation – on my own time and my own dime I sent a couple hundred letters stuffed with attachments to the conservation and population committees of the Club's 60 or so chapters all over the country. For this breach of protocol – and undoubtedly because my views had become heretical thoughtcrimes – I was rapped on the knuckles.
But at least one volunteer official with the Club was appreciative.
So it was that I came home one day to Yorba Linda to find an enthusiastic message from somebody named K.R. on my telephone answering machine. At that point I'd never even heard of him, so it struck me as audacious, to say the least, that this character should leave me a 10-minute message commending my efforts and asking me to contact him, as if he were my best buddy instead of a complete stranger. I guess K.R. figured he could take this liberty because we were kindred spirits, and that I wouldn't be put off. And he was right.
I did contact K.R., and this eventually led to my meeting with the CCN board, receiving a job offer in late 1994, uprooting my young family in early 1995 from overpopulated, gridlocked Southern California and moving cross-country to over-politicized, gridlocked Washington, D.C. But this big move also brought me back closer to my family roots and launched me into a new job and career. It enabled me to meet and work with everyone else mentioned in this tribute. For that I will be forever grateful to K.R.
K.R. died in 2003, claimed by an aggressive disease at all too young an age. As I mentioned, he was an IT professional, so that it is ironic to me that I can find so little mention of him now on the World Wide Web. Perhaps he would have preferred it that way. I did manage to find an old post by CCN which read in part:
K.R. was a life-affirming person, and as he lay dying, he asked that we celebrate his life not with grieving, but with celebration. We do that by continuing his work for a sustainable United States of America.
Thank you too, K.R., for the very real difference you made in my own life, and for the support you gave me when I was a struggling CCN staffer. I wish I could have taken a hike with you into those hills you loved so much.
——-
It takes a particular strength of character and sense of principle to continue as a leader in a movement that has been so marginalized and ostracized by the powers that be in our society and around the world. Perhaps one also simply needs to be a "character" to withstand all the slings and arrows, someone who thrives on adversity.
It's so much easier to jump onto a bandwagon or some faddish cause, one for which one receives cheap applause from the hip "beautiful people" and avant-garde trend setters.
But I am reminded of a certain poem by a certain famous American poet:
Two roads diverged in a wood, and I—

I took the one less traveled by,

And that has made all the difference.

– Robert Frost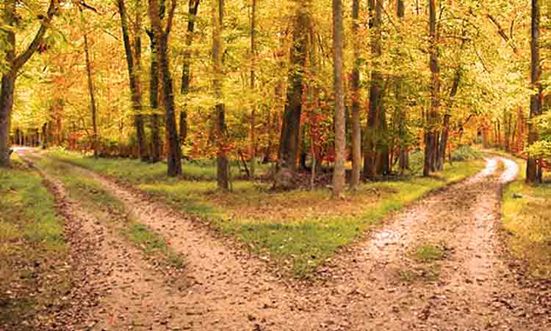 Two roads diverged in a wood, and these population activists took the one less traveled by…
In 1998 I found myself chatting privately for a few minutes with Senator Gaylord Nelson before a news conference at the National Press Club in downtown Washington. He startled me by announcing that at the end of the day, in spite of a lifetime of achievements and accolades, he considered himself a failure because the U.S. was moving further away from sustainability, not toward it.
Gaylord said this matter-of-factly, with a bit of regret but without self-recrimination, and certainly not attempting to elicit any fawning protest from me. It was reality, after all, and he was willing to acknowledge it as unflinchingly as he was the reality that, without immigration reduction and population stabilization, U.S. environmental sustainability was a lost cause.
I think that each of the late population activists to whom I pay tribute above would probably think similarly. They gave it their all, and in the end this is what matters. They did make a difference. Population growth will stop, and thanks to their Herculean efforts it will stop at a lower and less harmful level than it would have otherwise.
Thanks again. Many, many thanks.