Too Hot To Touch? Global Warming, Population and Denial
Published on December 1st, 2012
PDF Download: caps_issues_toohot_2012d.pdf
By Leon Kolankiewicz, CAPS Senior Writing Fellow
Most Americans sense that climate change is happening. They cannot help but notice the dramatic weather changes of the last decade.
Yet many Americans and politicians deny that the carbon emissions produced by man contribute to global warming. They cannot reconcile what the world's eminent scientists are saying — that greenhouse gases are speeding up the rate of global warming. These same Americans and citizens of other nations belittle the scientists' warnings that the planet and society as we know it today are in peril. And especially, they do not connect overpopulation with climate change.
Yet the climate itself is indifferent to human folly. Whether we choose to admit or deny it, there is little doubt the climate is indeed changing — gradually heating up and becoming less stable — with all the uncertainty and risk these imply for ecosystems and economies…and their wildlife and human populations.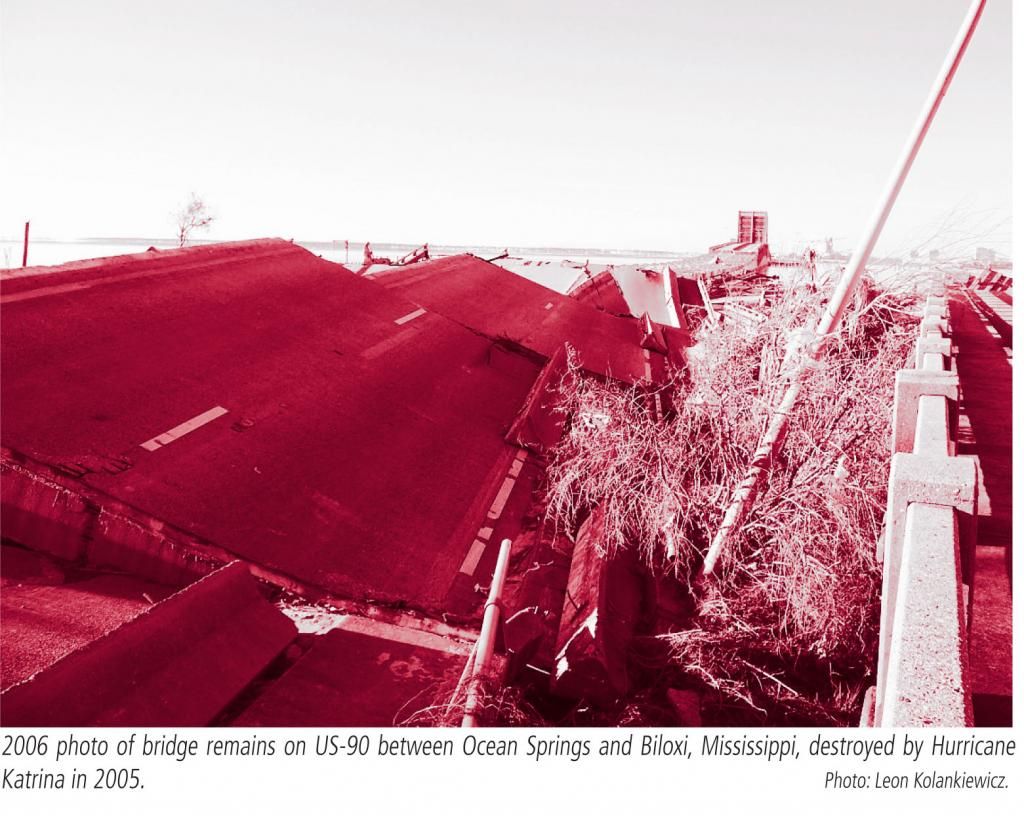 Far from being relegated to the far future, or to cryptic curves crossing in some obscure graph buried on p. 437 of a technical climatology jour- nal that one needs a Ph.D. to understand, the un- deniable signs of a rapidly changing climate are popping up all around us already.
In recent years, Americans and others have been blasted with a barrage of weird weather and its costly consequences. Last year it was the historic drought and wildfires rampaging across Texas; almost simultaneously one of the largest and most damaging floods ever raged along the Mis- sissippi River. The 2011 floods along the Indus River in Pakistan killed hundreds and left some 200,000 homeless. Rising salinity is ruining rice paddies in coastal, overpopulated Bangladesh.
Russia's record heat wave in 2010 was estimated to have claimed 15,000 lives and cost the Rus- sian economy $15 billion as fires and drought pilloried the country mercilessly. At least 35,000 people are estimated to have perished in the re- cord heat wave that engulfed Europe in August 2003. No less than two catastrophic heat waves pummeled Australia in 2009, killing hundreds, destroying thousands of homes, and ravaging crops, habitats and wildlife.
Meanwhile, in a single year (2010), Washington, D.C. endured both the most snowfall ever recorded in a winter, as well as the greatest number of days above 90 degrees the following summer. It was a year of extreme opposites.
Plant and animal migration and distribution pat- terns are in flux. Forests in the West are drying out and succumbing to bark beetles, disease and massive wildfires. Glaciers, Greenland, Alaska, Antarctica, permafrost and the polar icecap are all melting; sea level is rising inexorably, with ominous portent for heavily populated, low-lying coastal zones.
In 2005, nearly 2,000 Americans perished in Hur- ricane Katrina, the single costliest "natural" disaster in U.S. history. Yet that very same year saw Hurricane Rita, the fourth-most intense Atlantic hurricane ever, as well as Hurricane Wilma, the most intense tropical cyclone ever recorded in the Atlantic. Category 5 Wilma's winds peaked at a devastating 185 mph.
The dangerously high Gulf of Mexico surface water temperatures that fueled these monster storms also killed coral reefs in the Caribbean that year. Snorkeling in the U.S. Virgin Islands several years later, I observed eerie skeletal elkhorn coral formations, lifeless and bleached white; it was a graveyard.
One has to be blind or bereft of brains to ignore a welter of evidence this compelling. Yet many do, and if public opinion polls are to be believed, the number of global warming deniers and doubt- ers is actually growing in the U.S. But not among most scientists and scientifically erudite.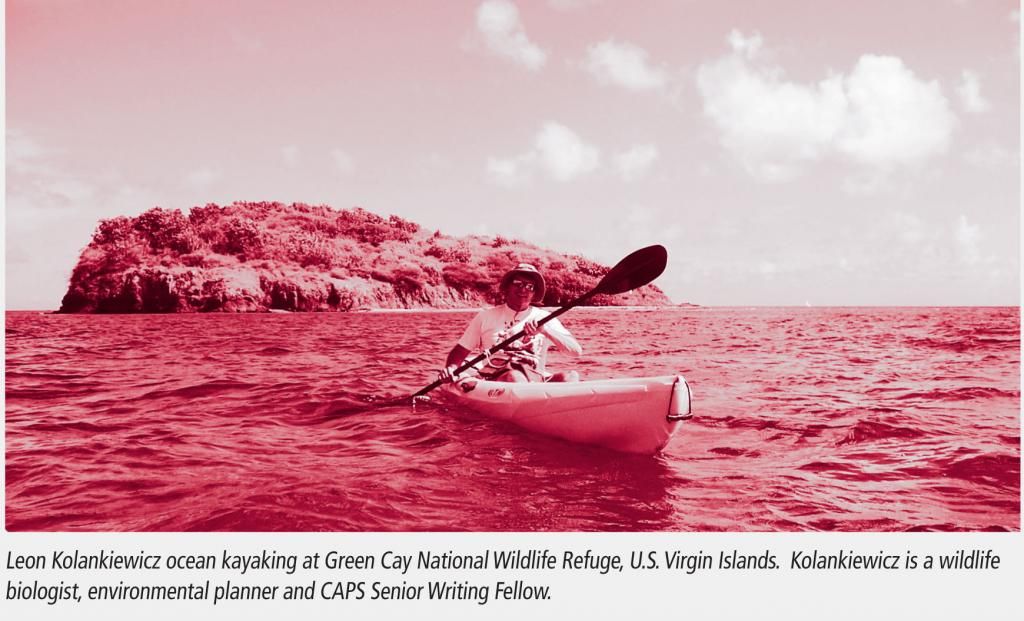 Be that as it may, our feckless political lead- ers and opinion shapers are not the only ones who have drunk the kool-aid of denial. Climate change activists themselves, by and large, have swallowed it as well. What they deny, dismiss, or ignore is that large population size and rapid population growth both contribute to global warming. Prominent climate campaigners like Bill McKibben and George Monbiot have each argued that population has little or no role in global warming, and that therefore, any attempt to include population stabilization in comprehen- sive campaigns to address climate change is at best a misguided distraction, or at worst, racist.
While this position may be politically correct, it is narrow-minded and short-sighted. It is true that, globally, the lion's share of worldwide population growth is now occurring in low-income countries with low per capita carbon emissions (i.e., little current contribution to global warming). How- ever, long-standing international efforts and the U.N.'s Millennium Development Goals call for sharp increases in the standard of living of these countries. No one wants a billion malnourished people eking out an existence on a dollar a day. Rising per capita carbon emissions will inevitably accompany an increase in their living standards.
All one has to do is look at the cases of rapidly developing China and India — with populations of 1.3 and 1.2 billion, respectively, the first and second most populous (and overpopulated) countries on
earth — to see how pivotal a role population really plays. Although China's per capita carbon emissions are a mere one-fourth those of America's, China's aggregate emissions surpassed those of America in 2006 to become the lead- ing carbon emitter on the planet. This only hap- pened because China's population is so huge, about four times that of America's. If China's population were one-tenth what it actually is, we wouldn't need to be so concerned about its rapidly growing per capita emissions of carbon.
The obvious lesson is that investing today in slowing population growth in fast-growing, low-income countries can pay large dividends tomorrow in terms of reduced carbon emissions. As Colorado State University professor Phil Cafaro notes in a recent paper, "Slowing or ending population growth could be a cost effective, environmentally advantageous means to mitigate climate change, providing important benefits to both human and natural communities."
In the U.S., virtually all of the growth in American emissions of carbon dioxide is due to America's population growth. For several decades, the one percent average annual growth in emissions has marched almost in lockstep with the one percent annual population growth.
In wealthy countries like the United States, each new birth and each new immigrant has serious long-term consequences for our carbon footprint. A 2009 Oregon State University study concluded that "the summed [carbon] emissions of a per- son's descendants…may far exceed the lifetime emissions produced by the original parent."If a person concerned about his or her "carbon legacy" really wants to make a difference, then foregoing an additional child matters far more than driving a smaller car, or recycling, or replacing incandes- cent bulbs with compact fluorescents.
Similarly, a 2008 Center for Immigration Studies report concluded that, on average, immigrants in the United States generated about four times more carbon per year than if they had remained in their countries of origin.
Denial is indeed thwarting a concerted global response to the very real threat of climate change. But politicians and pundits are not the only ones in denial.