Irish, Some Illegally in U.S. for 30 years, Hope for Amnesty
Published on June 22nd, 2017
For the most part, conversations about illegal immigrants in the United States focus on Mexicans and Central Americans. Because of the physical proximity of Mexico, Guatemala, El Salvador, Honduras and Nicaragua, coming to the U.S. by land is often less challenging and possibly less expensive than air travel.
Nevertheless, thousands of European nationals are in the United States illegally. For example, the Irish illegal population is estimated at 50,000, and it has an active lobbying arm. Like other illegal immigrants, they claim that, due to President Trump's election, they are overcome with waves of fear and anxiety that allegedly have driven them to seek counseling.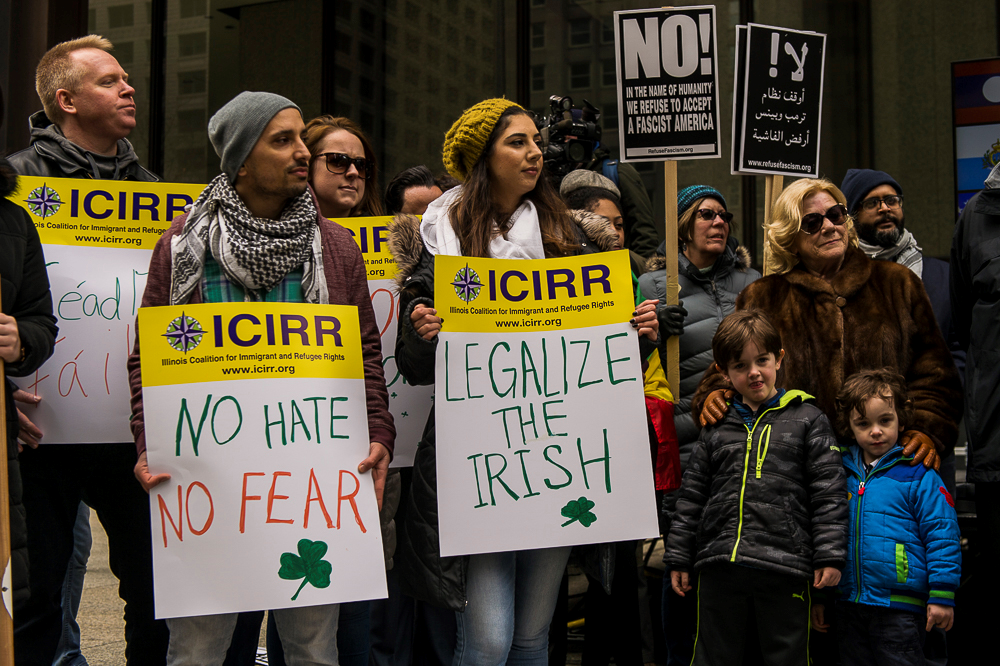 Many Irish have lived in the U.S. illegally for 30 years; about 30,000 of them are in sanctuary New York. And the Irish lobby acknowledges that it's easier for
white Europeans to be unlawfully present than it is for other nationalities that might be identified, perhaps wrongly, as illegal. As one Irish-born illegal immigrant told the Los Angeles Times, "From my experience, we're not singled out. If someone's driving down the street and they see five Mexican guys on one side and five Irish guys on the other, they're going to think that the Mexicans are illegal, even though it could be the other way around."
Irish immigration reform advocates like to cite history as a reason they should be granted amnesty. The Irish were prominent in the first immigration waves that began before the American Revolution. Ten U.S. Presidents had Irish heritage, including Andrew Jackson, John F. Kennedy and Ronald Reagan. When he was House Speaker, John Boehner hosted an annual Friends of Ireland luncheon, a tradition that began with President Reagan. On one of his trips to Ireland, Boehner promised amnesty, legislation he promoted but could never quite pull off.
Despite the Irish's ongoing efforts to influence their U.S. congressional friends that they are, because of their long-standing historic ties to America, entitled to amnesty, they've failed. Maybe the Irish will have more luck with the Trump administration. Vice-President Pence's grandfather came from Ireland to New York through Ellis Island in 1923. But Attorney General Jeff Sessions' guideline is an indication of what illegal immigrants regardless of their country of origin should anticipate: "Everybody in the country illegally is subject to deportation.