LAPD Chief Beck Illegal Immigrants' Ally
Published on June 10th, 2016
After the murder/suicide shooting on June 1 at UCLA, Los Angeles Police Chief Charlie Beck updated reporters from the locked-down campus about the ongoing investigation. Seeing Beck, the personification of an authority figure, I was reminded of what an ally to illegal immigrants he's been since he became chief.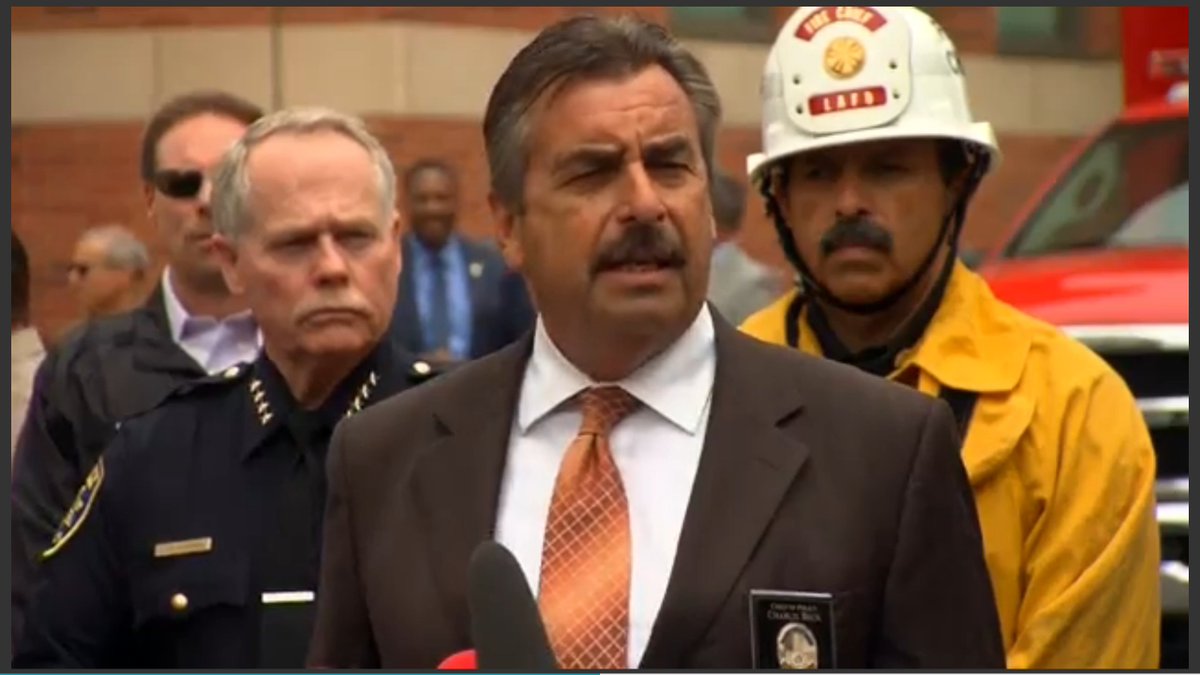 Chief Beck aids and abets aliens.
And when a Los Angeles friend who closely follows Californians for Population Stabilization, and related immigration news, told me she "had no idea" about Beck's pro-immigration history, I decided others may need a refresher course too.
Beck is somebody Angelenos should be able to count on to help enforce immigration law. Beck's father, wife and sister, along with Beck's two sons and his son-in-law, have been police officers. He grew up in, and lives in, an environment where obeying the law is a basic essential.
But in 2011, two years after then-Mayor Antonio Villaraigosa appointed him chief, Beck championed Special Order 7 which allowed unlicensed drivers without prior convictions to avoid having their vehicles impounded after an infraction, as the law required. Instead, the aliens could simply drive away. California didn't issue driver's licenses to illegal immigrants until 2015.
When the LAPD announced the controversial order (see the Los Angeles Times report), Beck contended that the hundreds of dollars in fees and fines payable to retrieve an impounded car and the disruption to illegal immigrants' often tenuous hold on jobs deal a disproportionate blow to people "who are a valuable asset to our community and who have very limited resources." Beck called Special Order 7 "a fairness issue." As Beck knows well, federal immigration law bars illegal immigrants from working and also bars employers from hiring them.
Special Order 7, and Beck's support of it, directly violates Title 8, United States Code, Section1324, Bringing and Harboring Certain Aliens. The code specifically cites "reckless disregard" for the violations of U.S. law, something Beck is plainly guilty of. If either the California state or federal governments cared about immigration law enforcement, the U.S. Attorney's office could arrest Beck for encouraging unlawful residence.
Sadly, but predictably, Special Order 7 survived several legal challenges until in 2015 when the California State Supreme Court upheld it.