The Nexus Between Immigration and Public Health
Published on October 22nd, 2014
The borders of the United States are supposed to serve as a barrier to safeguard America and Americans from aliens whose presence in the United States would undermine national security, public safety, public health, employment opportunities and wages for American workers, or otherwise have a negative impact on our nation and our citizens.
The push for the eradication of America's borders by a multitude of organizations and special interest groups has succeeded in creating a false narrative that claims that somehow securing U.S. borders and enforcing America's immigration laws are unfair. These opponents of border security often resort to hurling vicious false accusations and invectives at those who want our borders made secure and our immigration laws effectively and fairly enforced.
Typically, supporters of border security and effective enforcement of our immigration laws are accused of lacking compassion and being "Anti-Immigrant."
Stop and consider how preposterous this allegation is. Our immigration laws that the pro-enforcement Americans want applied not only provide the grounds for excluding and removing aliens (deportation), but also provide the grounds by which the U.S. admits more than one million lawful immigrants each year. Further, these laws provide for the naturalization of hundreds of thousands of new American citizens each and every year. How can supporting the effective and balanced enforcement of these very same laws constitute an "anti-immigrant" position?
As for "lacking compassion," why is it acceptable to not be concerned about American citizens? Today, it is estimated that one in four American children lives below the poverty line, and the rates of poverty are even higher among America's Latino and black communities.
Why is protecting Americans from dangerous communicable diseases, international terrorists and transnational criminals not considered "compassionate?"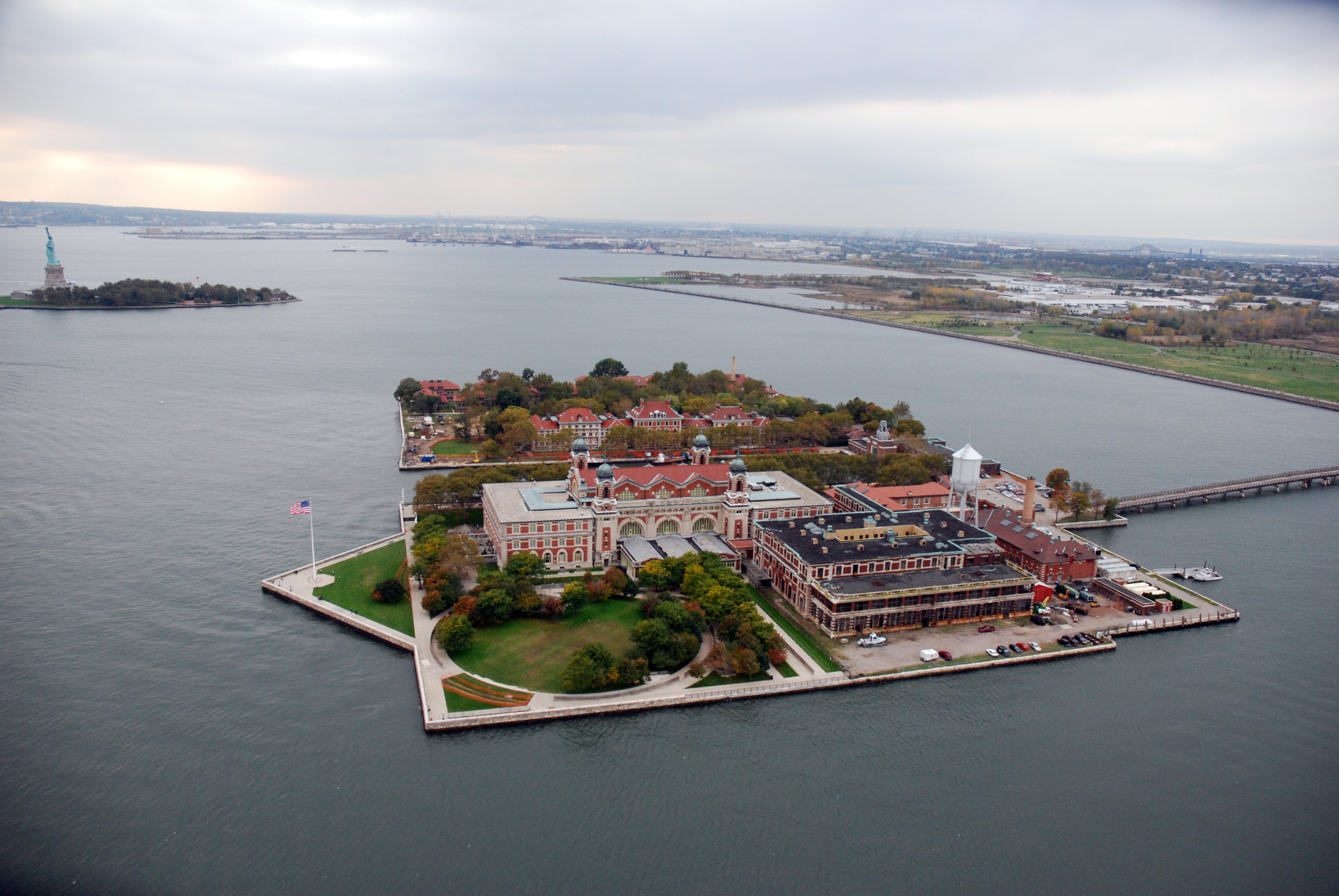 The open-borders advocates pine incessantly about the fact that Ellis Island has been closed for decades, blithely ignoring two issues. First of all, while it is true that Ellis Island is closed, virtually every state has at least one port through which aliens may enter the U.S. legally. Second, they ignore that Ellis Island was, in point of fact, a quarantine station that was operated by U.S. Public Health and Immigration Service officials.
I addressed the issue of Ellis Island in my October 7, 2014, article for FrontPage Magazine, "Time for a New Ellis Island?"
It is pointless to waste any additional time on dismantling each and every fatuous and vicious claim made by those who are hell-bent on eradicating our borders and providing illegal aliens with lawful status – incredibly claiming that somehow by running our borders, evading our lawful inspections process and likely committing other crimes along the way (including identity theft) these foreign nationals, whose presence in the U.S. represents a violation of our most fundamental laws, demonstrate that they have "earned the right" to a pathway to citizenship or, at the least, lawful status in the U.S. Yet this is precisely what politicians from both the Democratic and Republican parties have the chutzpah to claim at every opportunity.
The issue of border security has, of late, taken on new significance and urgency with the rapidly metastasizing threats posed by terror organizations such as ISIS and Khorasan and the rapidly expanding outbreak of Ebola in West Africa, along with a host of other highly communicable diseases that are now inflicting increasing numbers of people inside the U.S., including a particularly pernicious respiratory infection, Enterovirus-D68, that has been linked to the death of a four-year-old boy and the sickening of children across the country, some of whom have become paralyzed.
On October 9, 2014, Forbes ran a report, "Enterovirus D68 And Influenza Far More Dangerous Than Ebola In U.S., Say Top Infectious Diseases Physicians," that focused on the threat that this virus poses to public health in the U.S., apparently with particular risks to children. The virus may or may not be directly associated with the massive influx of illegal aliens who have flooded our southern border for the past several months.
However, the administration has been as transparent as a wall constructed of lead bricks in disclosing what public health issues have been addressed in processing these illegal aliens and where they are being transported once they have been processed.
What is not being discussed is that these illegal aliens from Third World Countries may well have been exposed to diseases that had been eradicated in the U.S. and may thus cause a resurgence of diseases such as tuberculosis and a list of others. Additionally, they have likely not been inoculated against diseases, thereby creating conditions that will foster the resurgence of these diseases and permit diseases not generally associated with the U.S. to take hold and flourish.
Finally, our hospitals are, at present, overflowing with indigent patients from foreign countries who, under our laws, cannot be turned away when they have no health insurance and no ability to pay for their care. This creates economic pressure on these hospitals.
Meanwhile, often certain drugs, such as anti-virals, are often in short supply. When the drugs run out, those who need those life-saving drugs will be turned away with possibly catastrophic results. Emergency rooms operate on a "first come/first served" philosophy. When emergency rooms are forced to care for an onslaught of patients from around the world, the likelihood increases that Americans may well be turned away in their time of dire need.
The administration's approach to all of these concerns is to gloss over the threats that these failures of the immigration system pose to America and Americans. The various officials from the administration have stated that CBP (Customs and Border Protection) inspectors at ports of entry will ask passengers arriving in the U.S. from the countries where the Ebola outbreak is taking place if they have been in close contact with anyone suffering from the Ebola virus and check their temperature. If this is less than comforting to you, then you are not alone!
Here are a few questions that are not being addressed:
What if such passengers lie about their exposure to the virus? Let's remember that Thomas Eric Duncan lied his way onto a flight from Liberia, the starting point for his trip to Dallas, Texas.
What if the passenger has no symptoms, but is infected? This would mean, presumably, that he (she) would not be exhibiting a fever, but would become sick later.
Why do we still have nonessential travel arriving from the United States from the countries where the Ebola outbreak is continuing?
What is being done to actually secure our northern and southern borders to prevent the entry of aliens who could be carrying the Ebola virus, and what is being done to provide border patrol agents with assistance should they encounter an illegal alien who may be suffering from the Ebola virus?
Once again, we have lots of question and no satisfactory answers. Our questions and our concerns continue to go unanswered, and the clock continues to tick. Time is not on our side.