Obama's 'Gift' to International Terrorists: Immigration Executive Action
Published on December 19th, 2014
The December 11, 2014, Fox News article, "Fox News Poll: 81 percent expect ISIS attack on US, majority says keep Gitmo open," makes it clear that the threat of a terror attack, carried out on U.S. soil, is of great concern to the overwhelming majority of American citizens.
This is certainly understandable. Although the terror attacks of 9/11 occurred more than 13 years ago, no one who lived through those attacks will ever forget what they experienced.
These concerns about terror attacks are not new and not limited to the general public. Before you review the material below I want you to recall how, in the days, weeks and indeed months after the terror attacks of 9/11, many politicians stood before the microphones and television cameras and demanded to know, "Why no one had connected the dots?" These articles and reports and many more like them are the "dots" that are easy to connect – if only our leaders were willing to see the connections.
We are at risk and yet our government and the politicians at the helm, including President Obama, are willfully ignoring what should be obvious to everyone.
There have been a series of subsequent failed terror attacks in the United States since September 11, 2001. Some of those attacks failed because of intervention by law enforcement or by bystanders, such as passengers on airliners, who took the necessary actions. Other attacks failed because of the ineptitude of the terrorists. Some time ago I noted that where the "War on Terror" is concerned, "If hope is not a strategy, then dumb luck is not a success."
The deadly terror attack carried out by the Tsarnaev brothers on the Boston Marathon on Patriot's Day, April 15, 2013, once again thrust the threat of terrorism onto the front page of newspapers around the U.S. – indeed of newspapers around the world.
Recently, videos of beheadings of Americans and others captured by ISIS – along with repeated statements from those claiming to represent ISIS of plans to come to the U.S. to carry out terror attacks – are impossible to ignore.
Further, terror attacks have been carried out in other countries and, given the global reach of television cameras, attacks anywhere in the world are quickly broadcast around the world raising public concerns.
On Monday, December 15, 2014, ABC News reported on an attack in Sydney apparently carried out by Man Haron Monis, born in Iran as Manteghi Bourjerdi, a "lone wolf" who had been granted political asylum in Australia.
BBC Australia furnished this profile of Man Haron Monis shortly before Australian police stormed the shop where he had taken some 30 people hostage:
The self-styled Muslim cleric was born in Iran and sought political asylum in Australia in 1996.

He is well known to the Australian police and is currently on bail for being an accessory to the murder of his ex-wife.

He is also facing more than 40 sexual and indecent assault charges.

These relate to time allegedly spent as a self-proclaimed "spiritual healer" who dealt with so-called black magic at a premises in western Sydney, according to the Sydney Morning Herald.

'Lone actor'
Monis has previously been convicted of sending offensive letters to the families of deceased Australian soldiers.
No less an authority than the Chairman of the Joint Chiefs of Staff has made clear that our immigration system's failures threaten our nation's security. On August 22, 2014, CNSNews.com posted a disturbing report with a clear headline, "Joint Chiefs Chair: 'Open Borders and Immigration Issues' Make ISIL 'Immediate Threat."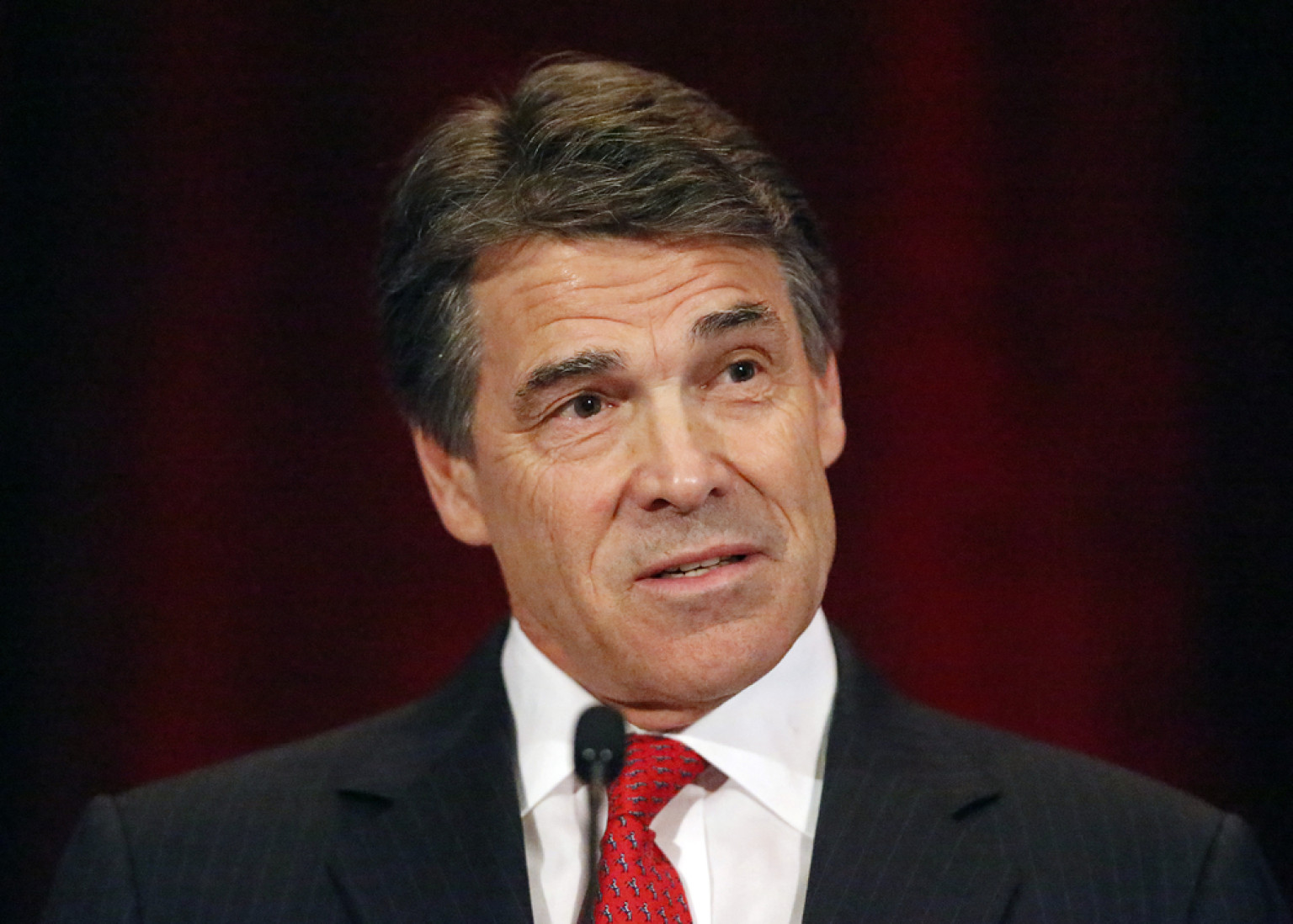 One day earlier, on August 21, the Houston Chronicle published this disturbing report that quoted Texas Governor Rick Perry, "Islamic terrorists might have crossed borders, Perry says."
On March 21, 2012, a hearing was conducted by the House Committee on Homeland Security that is chaired by Congressman Peter King of New York. The topic of the hearing was, "Iran, Hezbollah, and the Threat to the Homeland."
The Huffington Post covered that hearing in a disconcerting article that was entitled, "Peter King: Iran May Have 'Hundreds' Of Hezbollah Agents in U.S."
Here is how the Huffington Post article began:
WASHINGTON – Iranian-backed Hezbollah agents, not al Qaeda operatives, may pose the greatest threat on U.S. soil as tensions over Iran's suspected nuclear weapons program ratchet up, according to the Republican chairman of the House Committee on Homeland Security.

'As Iran moves closer to nuclear weapons and there is increasing concern over war between Iran and Israel, we must also focus on Iran's secret operatives and their number one terrorist proxy force, Hezbollah, which we know is in America,' said New York Rep. Peter King at a Wednesday hearing of his committee.
On August 23, 2012, Nextgov Magazine news report posted an article that was, itself, based on the findings of a GAO investigation into a major security vulnerability concerning the immigration system. The report summary provides unequivocal insight into the lack of integrity to this system, "US-VISIT Faces Challenges in Identifying and Reporting Multiple Biographic Identities (Summary of Report)."
On December 1, 2013, Newsmax posted a worrying report, "Sen. Feinstein, Rep. Rogers: Terror Threat Greater Than Before Sept 11" that began with this unambiguous assessment:
The U.S. is in greater danger of a terrorist attack than it was prior to September 11 and has less ability to prevent such aggression by Islamist radicals, key congressional intelligence leaders said Sunday.
This report ended with the following statement:
Feinstein is pushing legislation to protect NSA practices but require more congressional reporting.
Senator Feinstein is willing to accept a loss of privacy in the name of national security while blithely disregarding the nexus between immigration and national security as laid out by the 9/11 Commission.
Feinstein's recently released report on the CIA's "Enhanced Interrogation Tactics" has stirred worldwide controversy. Defenders of these tactics claim we need to do whatever it takes to keep America and Americans safe. Yet even those who support the controversial interrogation tactics also ignore the risks to national security that result from the failures of the immigration system clearly identified by the 9/11 Commission.
On September 3, 2014, Fox News affiliate KMSP-TV posted this disturbing news report: "EXCLUSIVE: ISIS fighter worked at Minneapolis airport."

Here is how this report began:
An airport is probably the last place anyone would want a suspected terrorist to work, but before he died overseas, that's exactly what Abdirahmaan Muhumed did in the Twin Cities. In fact, he may have cleaned your plane at the Minneapolis-St. Paul International Airport. Muhumed was the second known Minnesotan killed while fighting for ISIS in Syria, and a Fox 9 exclusive uncovering his employment history is raising a few eyebrows.

UPDATE (9/3): Minneapolis airport confirms work history, security clearance
Before he died, Muhumed left behind a trail of selfies and questions. Who recruited him to join the terror group, and how did he support himself and 9 children? Multiple sources tell Fox 9 News that, for a time, he worked at a job that gave him security clearance at the airport, access to the tarmac and unfettered access to planes.
Nevertheless, incredibly, the "leadership" of both the Democrat and Republican parties has devised all sorts of justifications and reasons why it is a good idea to provide unknown millions of illegal aliens with official identity documents in conjunction with conferring lawful status upon them. We must not lose that that these illegal aliens entered the U.S. illegally by evading the mandated inspections process conducted at ports of entry by CBP (Customs and Border Protection) Inspectors that is, in part, supposed to prevent the entry of international terrorists and transnational criminals into the country.
It is beyond belief that none of the "leaders" of the Republican Party has ever discussed the 9/11 Commission findings where immigration is concerned – even when they discuss the increasing threat of terror attacks in the U.S. Having noted the 9/11 Commission, it is important to remember that the first paragraph of the preface of the "9/11 Commission Staff Report on Terrorist Travel" begins with this statement:
It is perhaps obvious to state that terrorists cannot plan and carry out attacks in the United States if they are unable to enter the country. Yet prior to September 11, while there were efforts to enhance border security, no agency of the U.S. government thought of border security as a tool in the counterterrorism arsenal. Indeed, even after 19 hijackers demonstrated the relative ease of obtaining a U.S. visa and gaining admission into the United States, border security still is not considered a cornerstone of national security policy. We believe, for reasons we discuss in the following pages, that it must be made one.
Page 47 of this report noted:
Once terrorists had entered the United States, their next challenge was to find a way to remain here. Their primary method was immigration fraud. For example, Yousef and Ajaj concocted bogus political asylum stories when they arrived in the United States. Mahmoud Abouhalima, involved in both the World Trade Center and landmarks plots, received temporary residence under the Seasonal Agricultural Workers (SAW) program, after falsely claiming that he picked beans in Florida.
This paragraph is found on page 98 under the title "Immigration Benefits:"
Terrorists in the 1990s, as well as the September 11 hijackers, needed to find a way to stay in or embed themselves in the United States if their operational plans were to come to fruition. As already discussed, this could be accomplished legally by marrying an American citizen, achieving temporary worker status, or applying for asylum after entering. In many cases, the act of filing for an immigration benefit sufficed to permit the alien to remain in the country until the petition was adjudicated. Terrorists were free to conduct surveillance, coordinate operations, obtain and receive funding, go to school and learn English, make contacts in the United States, acquire necessary materials, and execute an attack.
The leadership of both parties has openly supported providing unknown millions of illegal aliens who evaded the inspections process with, at a minimum, lawful status and possibly even a "pathway to United States citizenship," even though there would be no way to conduct in-person interviews or field investigations to verify the information contained in the applications that these aliens would submit.

On September 20, 2013, CAPS posted my commentary, "Comprehensive Immigration Reform: Background Checks Require a Reality Check."
I wrote that commentary in response to the cries of outrage from members of Congress and President Obama in demanding to know how both Edward Snowden, who made illegal unauthorized disclosures about the NSA, and the Washington Navy Yard shooter, Alexander Alexis, could have been granted security clearances.
Both of these individuals were subjected to full field investigations in which they were interviewed in person as were their neighbors, family members and coworkers. Certainly it is essential to find out if there were deficiencies in the way that their background investigations were conducted. But those concerns should lead to the broader issue about how all background investigations are conducted. On June 20, 2013, the Huffington Post published a report, "USIS Under Investigation Over Edward Snowden Background Check."
(For the sake of clarity, USIS is a private company and not related to USCIS, an agency under the aegis of the DHS.)
It is worth considering a statement by Senator Claire McCaskill (D-MO) contained in that report:
'We are limited in what we can say about this investigation because it is an ongoing criminal matter,' McCaskill said. 'But it is a reminder that background investigations can have real consequences for our national security.'
Incredibly, while Ms. McCaskill and members of Congress have demanded to know how background investigations were conducted to provide clearances to these two individuals, they have yet to say a word about how USCIS provides identity documents to illegal aliens whose true identities, actual dates of entry into the U.S., backgrounds and affiliations are unknown and unknowable.
Indeed, these same politicians are ardent supporters of Comprehensive Immigration Reform, a program that would provide unknown millions of illegal aliens who entered the country surreptitiously with official identity documents in conjunction with the legalization process. Because the numbers of aliens would be so huge, there would be no way to conduct in-person interviews or field investigations to verify the accuracy and honesty of the information that they would provide in their applications.
Although the administration claims that aliens who apply for immigration benefits will undergo a background check, what is not generally understood about those "security checks" is that aliens who have no arrest record in the U.S. will likely get a "no hit" on their fingerprints even if they have extensive criminal histories in their home countries. If they use a false name, they will more than likely be able to game this system.
There is a pervasive lack of integrity to the adjudications process by which aliens' applications for immigration benefits, including the acquisition of lawful immigrant status and U.S. citizenship, are processed.
Here are a few links to articles I have written for CAPS that focus on these failures:
Audit: Feds' immigration check system fails 12 percent of the time
Problems still abound in student visa program
Fraud: The Immigration Vulnerability That Undermines the Immigration System and National Security
GAO REPORT ON GENERAL AVIATION SECURITY TSA's Process for Ensuring Foreign Flight Students Do Not Pose a Security Risk Has Weaknesses
Currently, the administration's ill-conceived DACA (Deferred Action for Childhood Arrivals) program has provided hundreds of thousands of illegal alien "DREAMERS" up to age 31 with temporary lawful status and identity documents without interviews or field investigations.
This is precisely how Obama's executive orders to process applications for unknown millions of illegal aliens with lawful status would be adjudicated – literally "sight unseen." My concerns are clearly shared by the USCIS adjudications officers themselves.
On May 22, 2013, The Daily Caller posted a disconcerting report, "USCIS union: Fake information usually ignored in immigration applications." Here is an important excerpt from this article:
In his prepared testimony to the House Judiciary Committee Wednesday, Crane (President of the ICE Union) addressed the current and future issues (if the Senate's immigration bill becomes law) USCIS officers are facing, in addition to the challenges ICE officers deal with.

'USCIS adjudications officers, who would be deluged with more than 11 million applications filed by illegal aliens seeking legalization, in addition to screening and processing applications for legal admissions, are being prevented from adequately protecting national security even now,' he explained.

On Monday, Kenneth Palinkas, President of the National Citizenship and Immigration Services Council, the union representing 12,000 United States Citizenship and Immigration Services (USCIS) adjudications officers and staff, released a statement that 'USCIS adjudications officers are pressured to rubber stamp applications instead of conducting diligent case review and investigation,' he added. The culture at USCIS encourages all applications to be approved, discouraging proper investigation into red flags and discouraging the denial of any applications. USCIS has been turned into an 'approval machine.'
The Social Contract published my article in its Summer 2013 edition on how fraud in the political asylum program currently enables our enemies to see weakness in America's compassion. The title of my article was, "Political Asylum: Where Compassion and National Security Intersect."
My November 30, 2013, CAPS commentary, "Political Asylum Fraud: Where America's Compassion Becomes Vulnerability" was predicated on a hard-hitting report posted by ABC News on November 20, 2013, "Exclusive: US May Have Let 'Dozens' of Terrorists Into Country As Refugees."
On May 2, 2013, I was interviewed by Megyn Kelly of Fox News to discuss the immigration aspects of the Boston Marathon terror bombing by the Tsarnaev brothers who, along with their family, apparently committed fraud in their applications for political asylum. Fox News posted a video of the interview on its website with the title, "Immigration Expert: The System Failed in Boston and Keeps on Failing."
On November 1, 2013, CAPS posted my commentary, "Speed Kills at USCIS." USCIS (United States Citizenship and Immigration Services) is the woebegone division of the DHS that would be tasked with administering this program. As it is, this beleaguered and inept agency cannot keep up with its workload without "rubber-stamping" approvals on many applications where this slipshod approach enables fraud to often go undetected. The adjudications officers are evaluated by their "productivity." While an application can be approved in just minutes, it may take hours, days or even weeks to deny an application.
On September 3, 2014, I was a guest on the NewsMax-TV news program, "America's Forum" hosted by JD Hayworth, to discuss yet another troubling story about yet another screw-up by the DHS, an agency I have long referred to as the Department of Homeland Surrender.
The focus of my interview was that the DHS conceded that some 6,000 foreign students had gone "missing" in the United States. ABC News reported on this in its September 2, 2014, report, "Lost in America: Visa Program Struggles to Track Missing Foreign Students."

Here is how this truly disturbing report begins:
The Department of Homeland Security has lost track of more than 6,000 foreign nationals who entered the United States on student visas, overstayed their welcome, and essentially vanished – exploiting a security gap that was supposed to be fixed after the September 11, 2001, terror attacks.

'My greatest concern is that they could be doing anything,' said Peter Edge, the U.S. Immigration and Customs Enforcement official who oversees investigations into visa violators. 'Some of them could be here to do us harm.'

Homeland Security officials disclosed the breadth of the student visa problem in response to ABC News questions submitted as part of an investigation into persistent complaints about the nation's entry program for students.

ABC News found that immigration officials have struggled to keep track of the rapidly increasing numbers of foreign students coming to the U.S. – now in excess of one million each year. The immigration agency's own figures show that 58,000 students overstayed their visas in the past year. Of those, 6,000 were referred to agents for follow-up because they were determined to be of heightened concern.

'They just disappear,' said Sen. Tom Coburn, R-Okla. 'They get the visas and they disappear.'

Coburn said since the Sept. 11, 2001 terror attacks, 26 student visa holders have been arrested in the U.S. on terror-related charges.
On November 26, 2014, FrontPage Magazine published my article, "Obama 'Solves' Immigration Crisis by Ordering 'Shields Down,'" outlining the catastrophic impact Obama's immigration power grab will have on America.
Meanwhile, cities and states around the United States offer licenses and identity documents to aliens who violated our nation's borders and immigration laws. Many of these cities and states openly refuse to provide information to DHS about aliens who have been convicted of felonies who are serving prison sentences.
On September 24, 2014, FrontPage published my article, "'Sanctuary Cities' or 'Safe Havens' for Terrorists?" My article explored how sanctuary policies were endangering the safety and well-being of communities around the U.S., especially New York City, the city that bore the brunt of the attacks of September 11, 2001.
On December 4, 2014, I was a guest on JD Hayworth's excellent Newsmax-TV news program, "America's Forum." My Segment was posted on YouTube with the title: "Forum | Michael Cutler talks about the terrorists who were captured at the border."
On November 15, 2014, I was honored to join three true leaders – Senator Jeff Sessions and Congressmen Louis Gohmert and John Fleming – in a panel discussion on the politics of immigration. This discussion was a part of the David Horowitz Freedom Center's Restoration Weekend.
A video of this panel discussion has been posted on the David Horowitz Freedom Center's website under the title, "Immigration Wars." FrontPage Magazine posted the video and a transcript of this panel discussion.
The perspectives of these true leaders who are desperately trying to restore integrity and honesty to the political process in Washington are well worth listening to. To provide you with a bit of additional material, during my remarks at the panel discussion, I referenced my Washington Times Op-Ed, published on June 22, 2007, with the title, "Immigration bill a 'No Go,'" in which I articulated my concerns about the previous attempt to enact Comprehensive Immigration Reform. Senator Sessions quoted from my commentary, on three separate dates, from the floor of the U.S. Senate during contentious floor debates. In my piece I recommended that Comprehensive Immigration Reform be given a more honest and descriptive title, the "Terrorist Assistance and Facilitation Act."
I recommend you review Senator Session's statement on June 27, 2007, from the floor of the U.S. Senate on the Immigration Bill. Senator Sessions' impassioned pleas to his colleagues averted a catastrophe, and that legislation was defeated. However, not unlike Freddy Krueger, Comprehensive Immigration Reform has been brought back to life through the unilateral actions of President Obama and his executive actions. Furthermore, there are politicians from both parties willing to give this legislative betrayal of America and Americans CPR!
During my remarks I also made note of the excellent documentary produced by the Tea Party Patriots in which Senator Sessions and Congressmen Louis Gohmert and Steve King were interviewed. I am proud to also appear in this film, "The Border States of America." The subtitle of this film makes the importance and relevance of the immigration crisis clear to all Americans: "Every State is Now a Border State."
On February 5, 2014, The Washington Times published a truly disconcerting article predicated on a 2009 draft report of an internal audit assessment that was never published. The Washington Times report, "Audit finds asylum system rife with fraud; approval laws broken with surge of immigrants," contained this sentence: "The 2009 internal report, which looked at claims made in 2005, found extensive evidence of fraud."
The Social Contract published my article in its Summer 2013 edition, "Political Asylum: Where Compassion and National Security Intersect."
On August 12, 2014, the publication, The Hill posted a startling report, "GOP blast Obama for allowing Libyan pilots to train in US."
Here is how this disturbing report began:
Reps. Jason Chaffetz (R-Utah), Trey Gowdy (R-S.C.) and Bob Goodlatte (R-Va.) chided the Obama administration for trying to lift a ban on Libyans coming to the U.S. to attend flight school or to study nuclear science.

'It is unbelievable that this administration is willing to put Americans in harm's way by lifting a decades-old security ban on a country challenged by instability,' Chaffetz said on Monday. 'This makes no sense. None.'

The lawmakers said the Office of Management and Budget (OMB) approved a regulation that allows Libyans to come to the United States for aviation and nuclear training programs. Department of Homeland Security (DHS) Secretary Jeh Johnson could now sign that approved regulation.

'The Obama administration is turning a blind eye to real terrorist threats that exist in Libya today by carelessly forging ahead with its plan to allow Libyan pilots and nuclear scientists to study in the United States,' Goodlatte said. 'I urge Secretary Johnson to stop this dangerous plan from taking effect.'
The 9/11 Commission Staff Report on Terrorist Travel detailed numerous examples of instances where terrorists not only made use of visa fraud and immigration benefit fraud to enter the United States but to also embed themselves in the U.S.
Within the past year the House Judiciary Committee has convened two hearings to consider the lack of integrity to the process by which applications for political asylum are adjudicated.
On February 11, 2014, a hearing was conducted on the issue: "Asylum Fraud: Abusing America's Compassion?"
On December 12, 2013, a hearing was conducted on the issue: "Asylum Abuse: Is it Overwhelming our Borders?"
Both hearings made it clear that there is a serious lack of integrity to the political asylum program. This important humanitarian program processes thousands of applications each year. Yet, the fraud rate in this program bears witness to the lack of integrity. Because USCIS cannot effectively identify fraud and take measures to counter this fraud, national security is compromised.
Consider this excerpt from the prepared testimony of the Chairman of the House Judiciary Committee, Bob Goodlatte:
Accounts indicate that aliens are being coached in the asylum process and are being taught to use certain terms to ensure that they are found to have a credible fear. According to critics many of these claims are often an orchestrated sham.

In addition to this alarming trend, the House Judiciary Committee recently obtained an internal CBP memo that states many people claiming a 'credible fear' of persecution at our ports of entry have a direct or indirect association with drug trafficking and other illegal activity, such as human smuggling. Since there are intelligence gaps and loopholes in the system, the asylum process is often being abused by individuals who would otherwise be subjects of interest or subjects of criminal investigations. Once these unscrupulous individuals falsely claim a 'credible fear' of persecution, there is virtually no investigation by U.S. authorities. Because the Obama Administration refuses to detain most of them, criminals and those who pose national security threats are then able to live and work in the U.S. for many years before their cases are ever heard by immigration judges.
It is clear that the Republican leadership understands full well that there is absolutely no integrity to the adjudications process conducted by USCIS, the very same division of the DHS that will be used to process millions of illegal aliens for lawful status under Obama's Executive Orders and would also be responsible for implementing Comprehensive Immigration Reform.
Yet not a single member of Congress has ever talked about the need to restore integrity to the agency that, in essence, hands out the keys to America's front door to millions of aliens each and every year. All that they talk about is the need to secure the U.S./Mexican border.
The myriad ways that the immigration system is failing was my focus for an article that FrontPage Magazine posted on July 7, 2014, "Border Security and the Immigration Colander."
On February 8, 2014, I was a guest on "Fox & Friends and joined Tucker Carlson to discuss, "Republicans object to Obama easing immigration rules for terror supporters."
Time and again we have been told by the administration and by both Democrat and Republican leaders in both the House of Representatives and United States Senate that "the system is broken." Yet they refuse to address the deficiencies in the immigration system to create integrity. It is incomprehensible that these political leaders want that broken system to provide millions of illegal aliens, who entered the U.S. surreptitiously, with official identity documents and lawful status, even as they discuss the growing threats posed by terrorists.
What could possibly go wrong?