Orange County Sheriff Sees SB 54 Perils, Says It Would Put Public Safety at Risk
Published on June 20th, 2017
The federal government gives Orange County in California $26 million annually in recompense for housing criminal aliens. O.C. Sheriff Sandra Hutchens worries that if SB 54 passes, her county will not only lose the money, but dangerous criminals will be released and may become repeat offenders.
As Sheriff Hutchens told KABC Los Angeles: "If I have to release someone to the street as opposed to turning them over to ICE and that person commits a horrendous crime, I feel responsible for that as the sheriff of the county."
Moreover, Sheriff Hutchens noted the irony in SB 54. The legislation allegedly would protect aliens, but, in fact, would do the opposite. SB 54 would ban local law enforcement from working with Immigration and Customs Enforcement. Instead of safely transitioning criminals from their jail cells into ICE custody, they would be released, pursuant to SB 54. Once at large, ICE will seek out the recently released criminals, and in the process could find and detain other noncriminal aliens.
In March, Sheriff Hutchens met President Trump and spoke with U.S. Attorney General Jeff Sessions, Acting Director of ICE Thomas Homan, and Homeland Security Secretary Gen. John Kelly. Sheriff Hutchens delivered the same message to them that she did to the Obama administration: detaining some criminal aliens beyond their scheduled release dates would keep them off the streets and make neighborhoods safer.
Go to the CAPS Action Alert page here to tell your Assemblyman to reject SB 54, and make the state a sanctuary for its citizens and legal permanent residents. Watch the CAPS TV ad here, and read the accompanying press release here.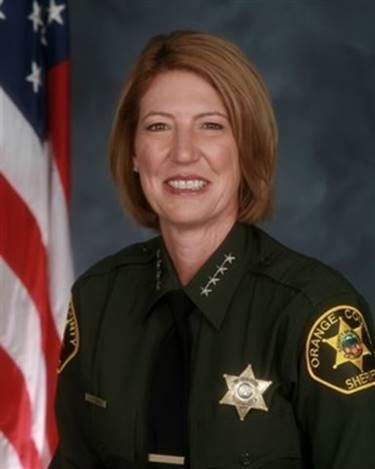 Sheriff Sandra Hutchins, Orange County