Summer 2015: American Youth Shut Out
Published on August 28th, 2015
A website that specializes in placing temporary foreign-born workers in summer jobs inadvertently proves why critics oppose the J-1 visa. Regardless of the season, the placement agency offers employers young workers from "more than 15 countries" who will come to the U.S. as part of the discredited "Work and Travel U.S." program. Touted as a valuable foreign exchange, goodwill building tool that will enhance international relationships, Work and Travel U.S. has been repeatedly exposed as a vehicle for craven employers to exploit naïve young foreigners.
The agency will place J-1 visa holders in any of the following coveted summer jobs: hospitality (think Cape Cod, the Jersey Shore, golf resorts or water parks), dude ranches or exotic Alaskan positions.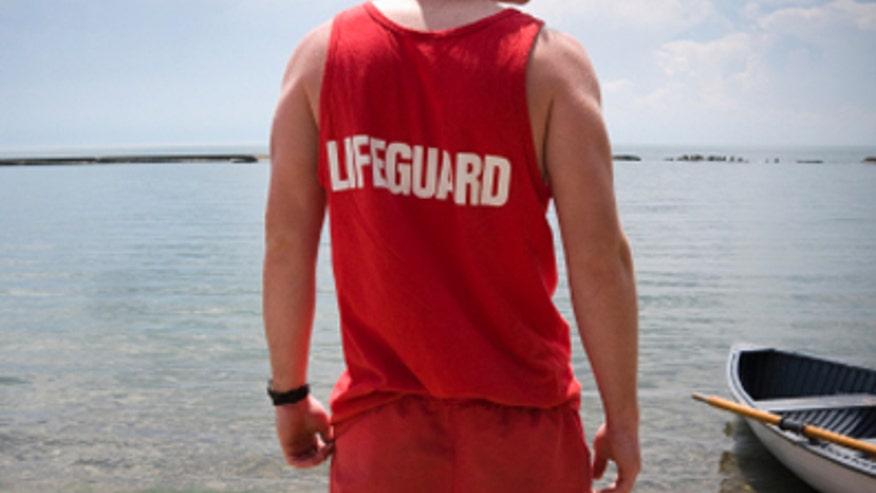 Lifeguard: one of many jobs given away to J visa holders.
Best of all for the prospective employer, the agency virtually screams, "You don't have to pay anything at all." That's true enough, the employers don't pay Social Security taxes, Medicare or federal unemployment taxes, and the agency gets its fees from the unsuspecting visa holders.
Ironically, in a section explaining why fewer J-1 visas were granted in Russia and the Ukraine this year, the website referred to "high unemployment" in the U.S. Nevertheless, the federal government authorized 10,000 visas for those two Eastern Bloc countries – 10,000 jobs that American kids could have filled.
On the day I researched the site, it featured five prospective employees immediately available: two Taiwanese females, age 25 and 29; two Chinese females, both age 23, and one Filipina, age 20. According to the Bureau of Labor Statistics, as of July 2015, more than 20 million Americans age 16 to 24 are unemployed, and would be eager to perform the jobs that the Filipinas and Chinese listed on the agency's site will eventually do.
The State Department has been called out for its multiple failures to tighten up the J visa's guidelines and to crack down on agencies that shamefully take advantage of the unsuspecting overseas workers. In May 2012, it introduced regulations to curtail exploitation of foreign workers and to limit American youth displacement, but with little tangible success.
The way the summer programs are set up, employers benefit, agencies profit, and international visitors get jobs. American kids who may want to save for college tuition, help out at home or buy a car are flat out of luck.