Trump's Enforcement Commitment Includes Irish 'Community Leader'
Published on June 28th, 2017
The ink was barely dry on my blog post about amnesty-seeking illegal immigrant Irish, some of whom have been unlawfully present for three decades, when news arrived that Immigration and Customs Enforcement arrested "a respected Irish community leader in Boston," code words for a pro-immigration activist.
The story's details, however, paint an unflattering picture of 38-year-old John Cunningham. Cunningham entered the United States legally in 1991 as part of the Visa Waiver Program (a program which should be canceled), but he overstayed, and thus became illegally present. During the period after his visa expired, Cunningham contracted to do electrical repairs, and received and deposited a $1,300 check for the work. But, he never completed the work. Cunningham then ignored a 2014 order to appear in court, and became a fugitive from justice.
An ICE representative explained the removal process. According to ICE representative Shawn Neudauer, VWP participants waive their rights to a hearing before an immigration judge, and are subject to mandatory detention. Cunningham's case, and others like it, has no judicial involvement. Neudauer said: "John will be held in custody until he will be sent back to Ireland. This will be relatively quick. He won't be kept in jail for very long and has no right to appeal."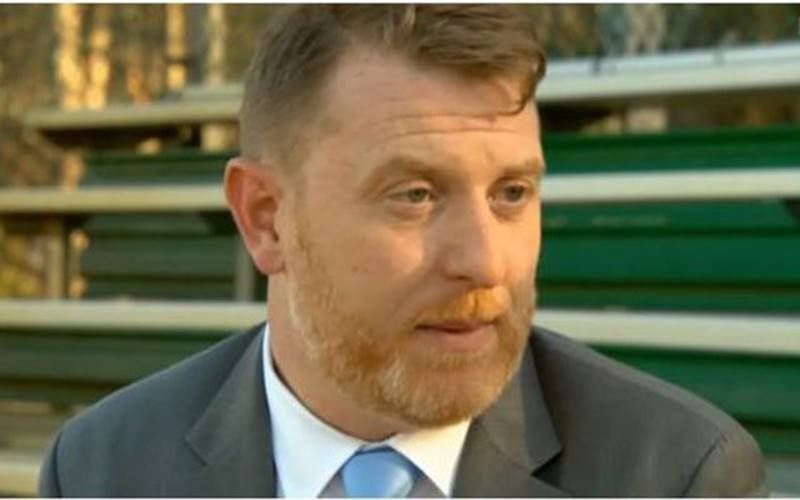 Irish criminal alien headed home.
Irish Central has published several stories about that country's illegal immigrants that live in the U.S., and the fears that they now claim since President Donald Trump's election. The truth is, however, that Cunningham's tale could have had a different outcome had he made better choices. Cunningham could have returned to Ireland at the end of his 90-day visa, he could have finished the electrical job for which he accepted money, and he could have appeared in court, and tried to cut a deal with the judge and his client. But instead Cunningham voluntarily decided to do none of those, and put himself in the spot he's in today.
The Irish in Boston, New York and elsewhere blame President Trump for what they call a "crackdown." But President Trump is enforcing the law; he hasn't enacted new laws. The fault belongs to previous administrations, Presidents Bush 41, Clinton, Bush 43, and Obama who winked at enforcement and sent the message that coming to the U.S. illegally or overstaying a visa would go unpunished, and that sooner or later, amnesty would legalize all.
President Trump's commitment to enforcement is something Americans have long wanted, and has multiple benefits. As Barbara Jordan, the former U.S. Representative who chaired President Clinton's Commission on Immigration Reform, said: "Credibility in immigration policy can be summed up in one sentence: Those who should get in, get in; those who should be kept out, are kept out; and those who should not be here will be required to leave."