On Veterans Day: Defeating Amnesty Would Help Vets Land Jobs
Published on November 11th, 2014
With Robert McDonald's appointment four months ago as the Secretary of Veterans Affairs, our nation's military may finally be on their way to getting the medical treatment that they've earned and deserve.
McDonald has never worked for the federal government, but does have a long and successful record at Procter and Gamble as its CEO. A West Point graduate, McDonald served five years as a paratrooper, bought his first home with a VA loan, and earned a master's degree with a VA scholarship. McDonald announced that he plans to hire 28,000 new medical professionals, including 2,500 with mental health expertise.
The VA housecleaning began when Dr. Katherine Mitchell sent a confidential memo to the Office of Inspector General alleging in it that veterans were exposed to life-threatening situations at her Phoenix center.
Said Dr. Mitchell: "I had veterans who had survived World War II, who had survived Pork Chop Hill, who survived the Battle of Fallujah, who had gone through so many situations of combat where it's a life and death situation. And yet, I could not guarantee their safety in the middle of metropolitan Phoenix in my ER because we didn't have adequate staffing or training."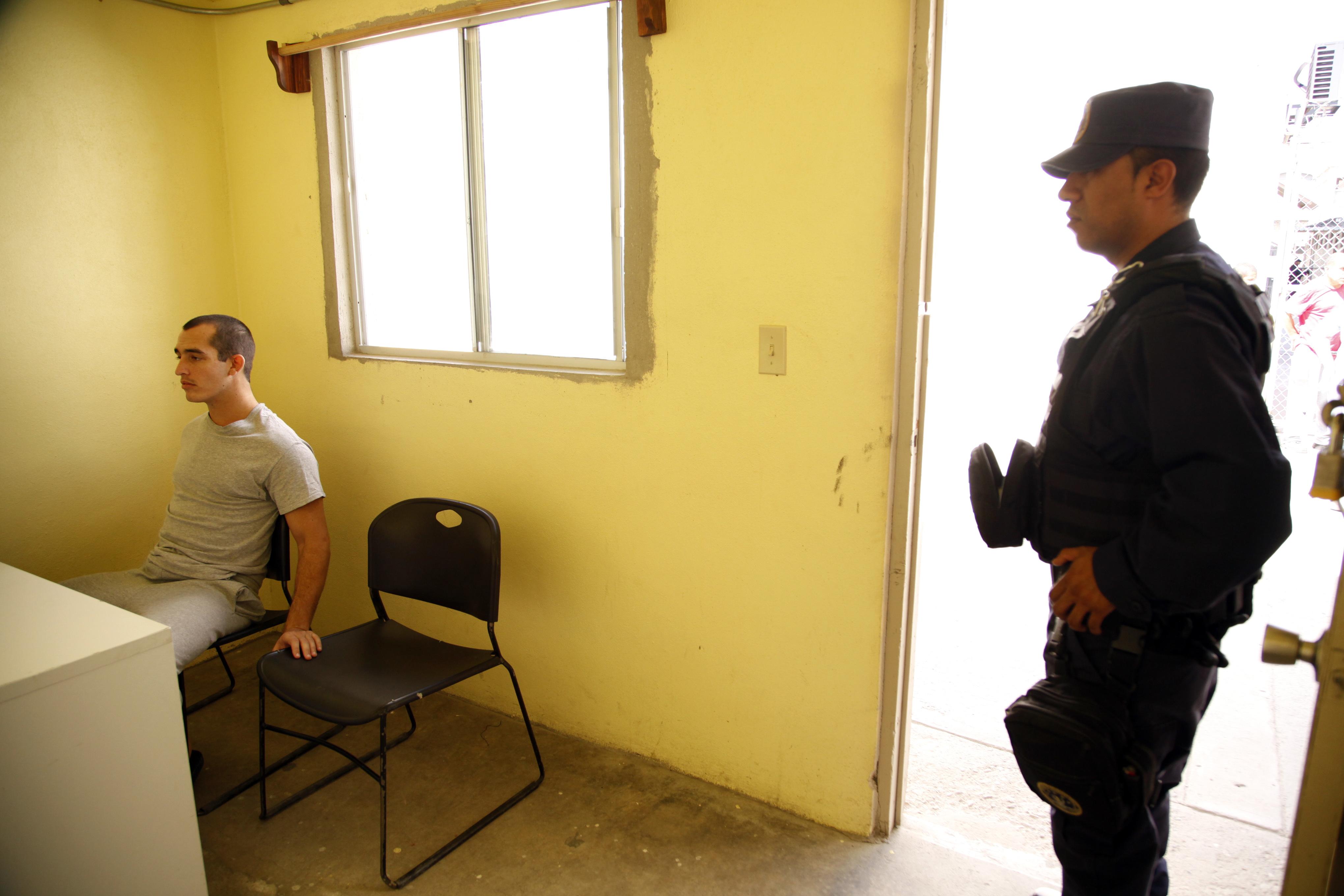 Tahmooreesi during his
241-day sentence in Mexico.
The veteran who has been most in the news in recent months is Marine Sergeant Andrew Tahmooressi, released last month after spending 214 days in a Mexican jail where his captors chained, stripped and beat him. During his incarceration, Tahmooressi's depression grew so grave that he attempted suicide. Neither the White House nor the State Department interceded in Tahmooressi's case, but several House representatives, including California's Ed Royce and Duncan Hunter lobbied for his release. Tahmooressi served two tours in Afghanistan.
In his interview with Fox News' Greta Van Susteren, Tahmooressi said that among the other "good things" he hopes to accomplish now that he's back home is to get a job, a goal that in normal economic conditions might be easily achieved. But today's job market is stuck in the deep doldrums and is even more challenging for returning veterans whose unemployment rate is higher than the national average.
Earlier this year, the House passed the Help Hire Our Heroes bill, a well-intentioned but so far ineffective measure. Not enough good jobs are created to keep up with the growing demand for them.
If President Obama legalizes 5 million or more unlawful immigrants as he has repeatedly promised to do, that translates into 5 million work permits. Each of those formerly unemployable aliens would join the labor force to compete with Americans, including struggling veterans for scarce jobs.
Go to the CAPS Action Alert page here to tell Congress to block Obama's efforts to grant amnesty to millions of aliens.