World's Catholics Defy Vatican Doctrine on Family Planning – But Attitudes Vary by Region
Published on March 20th, 2014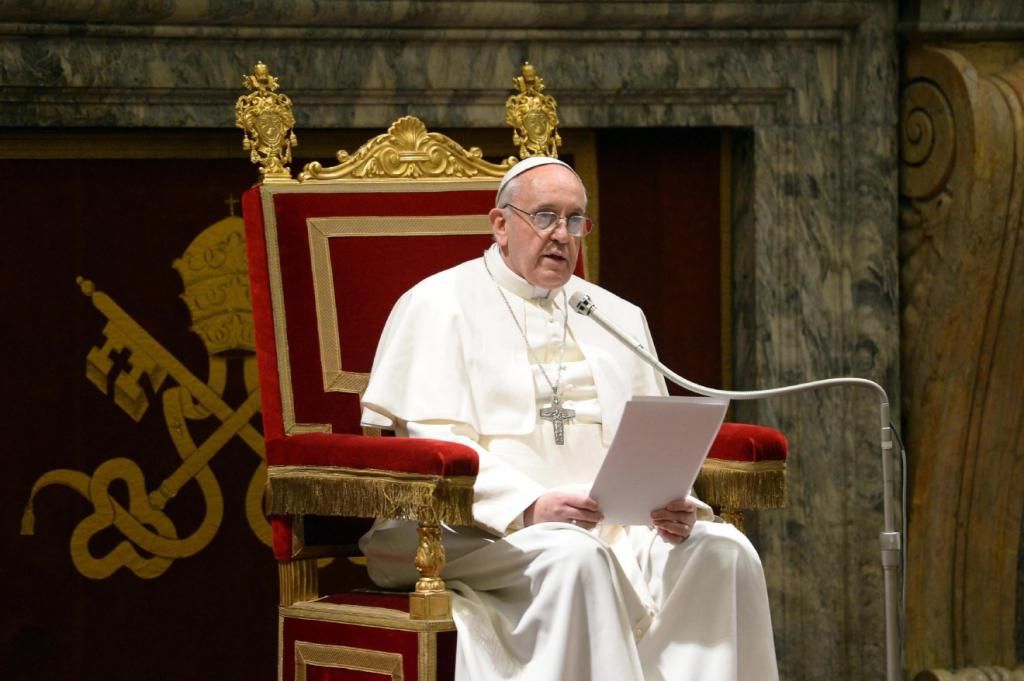 A new poll of the world's Catholics has confirmed a deep chasm within the world's largest Christian denomination over contraception, reports The Washington Post.
Overall, there is widespread disagreement with the Vatican's teachings on family planning and contraception. At the same time, there is a striking schism between regions.
On the one side is the more conservative, less-developed world in Africa and Asia, which adheres more closely to Church dogma on these matters, and on the other side are the less traditional or postmodern Western countries in Europe, North America and parts of Latin America. This side strongly backs practices that the Church regards as immoral.
The large new poll released in February was commissioned by the U.S. Spanish-language network Univision. It surveyed more than 12,000 Catholics in 12 countries, which, altogether, are home to more than 60% of Catholics around the world.
Ronald Inglehart, founding president of the World Values Survey, an ongoing global research project, said of the survey results:
This is a balancing act. They [Church leaders] have to hold together two increasingly divergent constituencies. The church has lost its ability to dictate what people do. Right now, the less-developed world is staying true to the old world values, but it's gradually eroding even there. [Pope Francis] doesn't want to lose the legitimacy of the more educated people.
On the topic of contraception, the poll asked respondents simply: Do you support or oppose the use of contraceptives? Among all respondents from all countries and all regions, 78% support the use of contraceptives, and 19% oppose it (with the remaining 3% presumably undecided). Church doctrine condemns the use of contraceptives.
Do you support or oppose the use of contraceptives?

Support

Oppose

All countries

78

19

Europe

86

10

Africa

44

52

Latin America

91

8

United States

79

15

Philippines

31

68
Perhaps surprisingly, among Latin American Catholics, support for contraceptives was even higher than among European or American Catholics (91% vs. 86% and 79%, respectively).
Unsurprisingly, given the influence of the Church in Africa and the Philippines and the higher levels of poverty and lower educational attainment in these areas, majorities there oppose the use of contraception. Of course, as a result, Africa and the Philippines have substantially higher fertility and are groaning under much higher rates of population growth than Latin America, Europe and the United States. And their overexploited natural resources and diminishing prospects for economic development are a tragic, real-world result of theological ideologues run amok.
Some years back, at a public, inter-faith forum on religion in Santa Ana in Orange County, Calif., I stood up before the audience and was criticizing my own Catholic Church for opposing family planning. Suddenly, I was cut off in mid-sentence by a devout parishioner who objected that what I was saying was a blatant falsehood.
The Church did in fact support family planning, he insisted: the rhythm method. "Why, I come from a planned family of seven!" he announced to the group, oblivious to the irony of what he had just said. Shortly afterwards, I berated myself for not having the on-call wit to counter, "Well then, I rest my case!"
But the Vatican's intransigence on population issues goes well beyond its support of one ineffective family planning method and opposition to all others. Out of one side of their mouths they say they have no problem with birth control in principle, only the wrong (read, more effective) methods. Yet out of the other side they state repeatedly and categorically that Earth can absorb an ever-growing human population if only there were justice and a compassionate Christian sharing of wealth and opportunity.
This is – not to put too fine a point on it – pure utopianism and pure hogwash.