Explaining to the White House Who Americans Really Are
Published on July 21st, 2016
As the old saying goes, the road to hell is paved with good intentions. Like many often repeated aphorisms, the phrase may be trite, but it's true.
Consider, for example, the 1980 Refugee Act. Under the Refugee Act, hundreds of thousands of Salvadorans, Guatemalans and Nicaraguans eventually came to the United States as asylees, but only after a decade-long battle that pitted activists, congressional liberals and civil rights lawyers against President Reagan, congressional conservatives, the State Department and the Justice Department, which included the Immigration and Naturalization Service and the Federal Bureau of Investigation. Reagan and his key advisors objected to the Refugee Act based on national security fears.
More than 35 years later, another refugee debate is on center stage, this time questioning whether it's wise to admit 10,000 Syrians and Iraqis to the existing 75,000 refugee allotment because they come from terrorist-sponsoring states that have vowed to destroy the United States. This time around President Obama, unlike Reagan, has pushed for the resettlement plan, arguing that to deny the Syrians and Iraqis is "not who we are."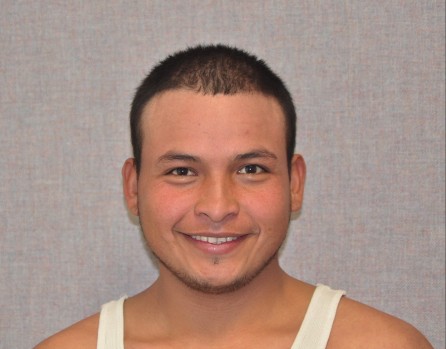 Illegal immigrant convicted of stabbing friend 89 times,
slicing out his liver.
I was reminded of the Refugee Act, and its good intentions gone wrong, when I read The Washington Post story about the sentencing of Salvadoran-born Mauricio Morales-Caceres. He was sentenced to life in prison without parole for stabbing his friend Oscar Navarro, a father of two, 89 times with a 15-inch butcher knife before slicing out his victim's liver, and leaving it atop the corpse.
Morales-Caceres is an illegal immigrant who may have come to sanctuary Montgomery County, Maryland, to join Salvadoran relatives or friends that preceded him. Whatever the case, Morales-Caceres immediately joined MS-13, a blood-thirsty gang that has its roots in El Salvador. Morales-Caceres had previously been arrested for public intoxication, resisting arrest and creating a public disturbance. But officials released Morales-Caceres, and, because of Montgomery County's sanctuary policies, no effort to deport him was made. Central Americans have a large criminal presence in suburban Washington, D. C., and MS-13 violence has increased dramatically in recent months.
Americans are understandably concerned about what dangerous and possibly fatal effect waves of Middle Eastern refugees might have on their lives. Fingers are crossed that the results will be better than the Central Americans' impact on the D.C. area. Obama likes to lecture skeptical Americans that accepting refugees is "who we are." What we should be is a nation that enforces its immigration laws instead of undermining them as Obama does, and continue to grant asylum to legitimate petitioners, assuming they don't pose deadly threats to society.
Please join the CAPS campaign here to urge the federal government to resettle future refugees closer to their home countries. And watch the brief CAPS video here that explains why refugee resettlement in the Middle East is the compassionate way to provide for them.