My Tough Take on Immigration Has Been Tough on my Love Life
Published on July 19th, 2016
A Different Kind of Immigration Sob Story
My immigrant Latina wife and I had been married for just two years when we had our first big fight. It was about immigration. But it was not some theoretical debate. It was personal and painful, cutting close to the bone.
I had met this enchanting young Honduran beauty while serving as a Peace Corps Volunteer in her country, bewitched at first glance by the sparkle and spell of her flashing dark eyes. "Me hiciste un hechizo," I would often scold her playfully. "You cast a spell on me."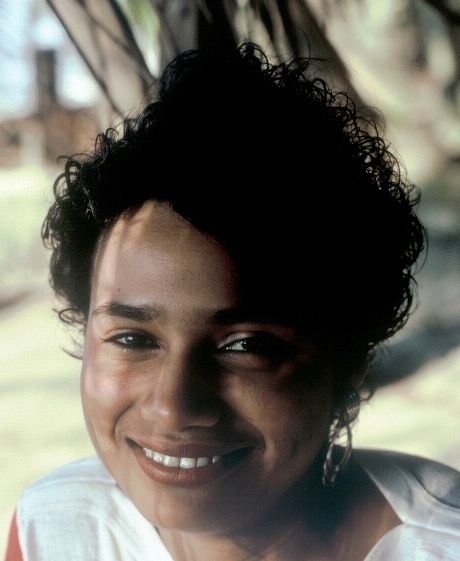 After spending a year obtaining a fiancée visa so she could come to America, we wed in Albuquerque, New Mexico, in 1989, and she received her green card from the INS, enabling her to remain in the United States as a legal resident. In 1990, we moved to Southern California, and I started a job as an environmental planner with the Orange County Environmental Management Agency.
We lived in a lovely garden apartment in Santa Ana, next to a luminous swimming pool and luxuriant landscaping. It was really a piece of paradise, though even then it was beginning to change quickly, starting the slide to "paradise lost."
Within a year, for instance, I was physically assaulted and threatened with a gun in our very apartment parking lot by three "Spanglish"-spouting, tattooed, head-shaved gangbangers. One of them sucker punched me during a tense standoff. I punched him back. As I was walking away (not "backing down"!) from them in an effort to defuse the confrontation before it spun totally out of control, he smashed in the rear window of my parked car as a parting gesture. It later cost me $200 to replace.
A responding police officer recommended that I consider not pressing charges in court, lest I face likely violent retaliation from the gang for having upped the ante. "Look, he punched you, but you punched him right back. You stood your ground," the cop counseled me. "You might be better off just calling it even. Cut your losses and let it go. Just saying."
And my shattered car window? The guy who punched me had cut his hand on splintered glass while doing this, and I still had his blood on me from where I'd grabbed him to hold until the cops came: that is, until one of his partners pointed a handgun at me and I released him to escape with his homies into the night. "He'll have a really sore hand tomorrow," said the officer. Well, that was some consolation…
And so, I backed away from the precipice and didn't press charges, acquiescing to the reign of gang terror then spreading throughout Santa Ana. Just the same, perhaps the officer was right, and I spared myself and my family a ton of grief.
In that same time period, one night, in a long distance phone call from Honduras, we learned that my sister-in-law Silvia had left her home in a shantytown on the edge of the Honduran capital of Tegucigalpa and had already traversed Guatemala. She was now making the dangerous trek across the length of Mexico en route for the Texas border. She would be attempting to cross the Rio Grande and enter the U.S. illegally and join the vast, growing, huddled masses of illegal immigrants in our country.
Earlier, my wife and I had both urgently advised her not to do exactly what she was now doing. It was her choice to disregard our advice because of her eagerness to leave behind what she considered a drab, constrained existence in the barrio for the opportunities and riches of "El Norte," in the land of "leche y miel" (milk and honey).
My wife was upset with her sister for disregarding her advice, but now desperately worried for her as well. Silvia was her sister after all, her own flesh and blood. The person with whom she'd shared a flimsy bed as a little girl living in a hillside shanty with a concrete floor and no indoor plumbing.
Could she come and live with us? My wife implored. We had only a one-bedroom apartment, but there was a sofa bed in the living room that Silvia could sleep on. Just until she got a job and could afford her own place, my wife assured me.
My wife and I both had observed up close and personal what illegal immigration was doing to Santa Ana. From 1980 to 1990, its population had mushroomed from 200,000 to 300,000: a 50 percent increase in a single decade. Much or most of that 100,000 increase consisted of illegal immigrants from Mexico and Central America.
The number of housing units, meanwhile – mostly cheap apartments – had grown by just 9,000, according to the city manager. One hundred thousand new residents crammed into just 9,000 new dwellings? What a mismatch! An average of more than 10 people per unit. It meant extreme crowding. It meant two families or more to an apartment, people living in garages, on porches and so forth. It meant lots of idle youths with limited or no English language skills hanging out on street corners and in alleys. It meant promising territory for Latino gangs that had originally formed in L.A. to move into and recruit in.
My wife agreed with me in principle that illegal immigration was bad for Santa Ana, bad for California and bad for America. But this was her dearly beloved sister, and that was different. It was family.
"Well?" asked my wife, with those pleading eyes. She knew how strongly I felt about illegal immigration. Would my heart harden or soften? There was never really any doubt.
"No," I answered. "If she were legal, I'd be happy to put her up for as long as she needed. But not only did she ignore our admonition, she's breaking the laws of my country by being here without authorization. Given how I feel about this, I would be a complete hypocrite if I made an exception for her because she is your sister."
The pleading expression became an icy stare. As she turned away, my wife warned, "I need you out of my sight right now, or I'm going to hate you."
The next days were no picnic. It took months, but my sister-in-law did succeed in the harrowing journey across Mexico and eventually make it into Texas. There she stayed even though she knew nobody there, because she was unwelcome in California where her own sister lived, all because her brother-in-law didn't want her in the country.
Years later, my marriage ended. But this tense dispute over immigration status was the first of various issues that emerged to divide us.
In the years since, I have dated dozens of women, including many native-born Americans and many foreign-born ladies from Latin America, Africa and Asia. I have gone out with Christians, Jews, Muslims and atheists; with black, white, Asian and Latin ladies.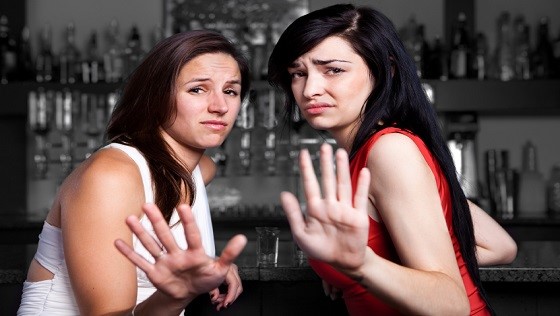 I have not found one that shares or, I think, really even understands the fundamental basis for my position on immigration, a position based simply on an acknowledgement of limits and on the need to be a sovereign country and one of laws. Among native-born American women, especially the more liberal ones, my views seem to be an embarrassment and sometimes a source of tension.
One recent date declined a second date because of our different "temperaments." Another, a Sierra Club activist, didn't abide by my criticism of the Club for its harsh treatment of dissidents on the immigration issue, and for its recent embrace of essentially open borders. A liberal African-American woman whom I dated for a year, a journalist by profession, didn't buy the argument that mass immigration disproportionately harmed inner-city blacks. Of course, as an educated minority woman with a journalism degree from the elite Northwestern University in Chicago (Evanston), she didn't have to worry about mass immigration ever affecting her own career prospects.
In this age of the Internet, anyone can type my name into a search engine and discover all sorts of nefarious connections and tendencies I allegedly possess. For someone who doesn't know much about me, it's easy to believe I might be the racist, nativist, bigoted, xenophobic hater it's suggested I am, someone who lovingly tends a little shrine to the Nazis in a corner of my bedroom.
Ironically, I have actually found it easier to broach the immigration issue, and my particular take on it, with immigrants themselves. These foreign-born ladies don't seem to worry about feeling that, in going out with me, they are being "anti-immigrant" themselves, or are consorting with the enemy (an "anti-immigrant bigot"), in the same way that native-born women do.
I dated an immigrant from Turkey for a year, a Jew whose family escaped increasing anti-Semitism in that Islamic country when she was a young girl. She may not have agreed with my views on immigration, but at least she could tolerate them and didn't think I was an evil person for holding them, even though she was politically liberal, unlike many intolerant politically liberal American-born women.
I dated a Mexican-born woman for six years. She agreed with me that illegal immigration was a serious problem, but thought that illegal immigrants ("los indocumentados," in her lingo) themselves bore no blame for simply responding to the demands of the labor market. Any blame lay squarely with those greedy, unscrupulous American employers who hire and exploit mano de obra barata (cheap manual labor) here without papers.
I thought and think both are at fault, to say nothing of the politicians on both sides of the aisle who aid and abet illegal immigration. But at least we could talk rationally, and even passionately, about the issue, and kiss afterwards. With the average liberal American woman schooled in this era of political correctness, I'd never make it that far, because they seem to regard me as a pariah.
So that's my immigration sob story. My tough take on this tough issue has been tough on my love life.
The immigration issue has many stories and so many angles. It generates an incredible amount of passion on all sides because so much is at stake – for individuals, for families, for communities and for our country as a whole.
Until about 1990, I had no clue that the second half of my life would become so dominated by an issue I scarcely ever thought about during the first half. It was not an issue I had naturally gravitated toward. But once I appreciated its connection with three other issues – overpopulation, the environment and sustainability – about which I was extremely passionate, well, there was simply no turning back. Even if it wrecked my love life.